A 10-month-old baby already weighs as much as the average nine-year-old due to a rare condition.
Images VIA
Luis Manuel weighs a whopping four stone 10 lbs and doctors have told his parents from Colima, Mexico, that they fear the baby may have Prader-Willi syndrome (PWS). This syndrome causes sufferers to feel constantly hungry, often leading to obesity and type 2 diabetes.
His parents have already started a fundraising appeal as they won't be able to afford the right medical treatment if he is diagnosed. His mum, Isabel Pantoja, said:
After only one month we noticed that clothes did not fit him and we had to dress him in clothes for a one-year-old, and even a two-year-old.

We saw our baby gain weight so fast. Sometimes, he could not sleep because he felt like he was suffocating due to his weight.
Luis' dad, Mario Gonzalez, added:
In some cases, kids have died because of a heart attack due to being so overweight.
They are now hoping to raise enough money for the hormone injections he will need (each one costing around £404) if he is diagnosed and have opened a bank account to allow well-wishers to donate towards his healthcare. They've also been transparent with how the money is spent in order to show anyone who donates where the money is going: 
All help given for him, small or big, is good for him.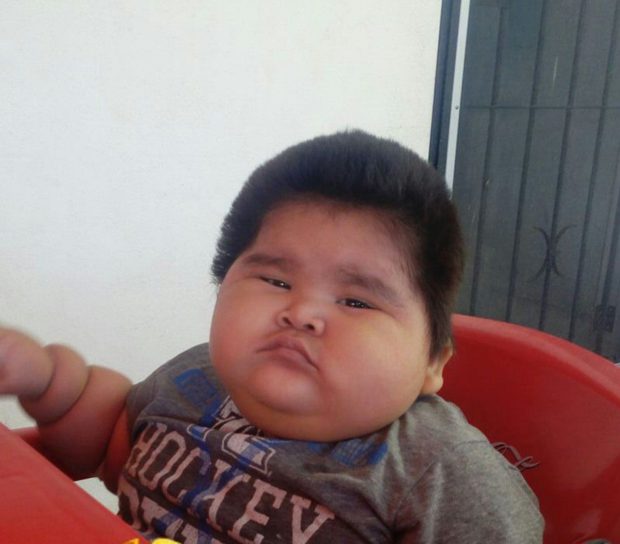 Here's hoping that the doctors get to the bottom of Luis' condition and that the family raise enough money for him to get the treatment he needs. Best of luck to them.
To read about the world's largest kid who lost five stone after receiving life-changing surgery, click HERE.