Anyone growing up in the 00s shares some affinity to 'Scrubs' as it was literally on all the time when there weren't that many other good sitcoms around to watch and because of this its popularity has endured to this day.
Images VIA
This can be seen by the success of Zach Braff and Donald Faison's recent podcast 'Fake Doctors, Real Friends' where they watch old episodes and discuss them with a host of guest stars also taking part. This has of course led to a clamour for a 'Scrubs' reunion and Zach Braff thinks that this might be possible – here's what he had to say in yesterday's episode of the podcast: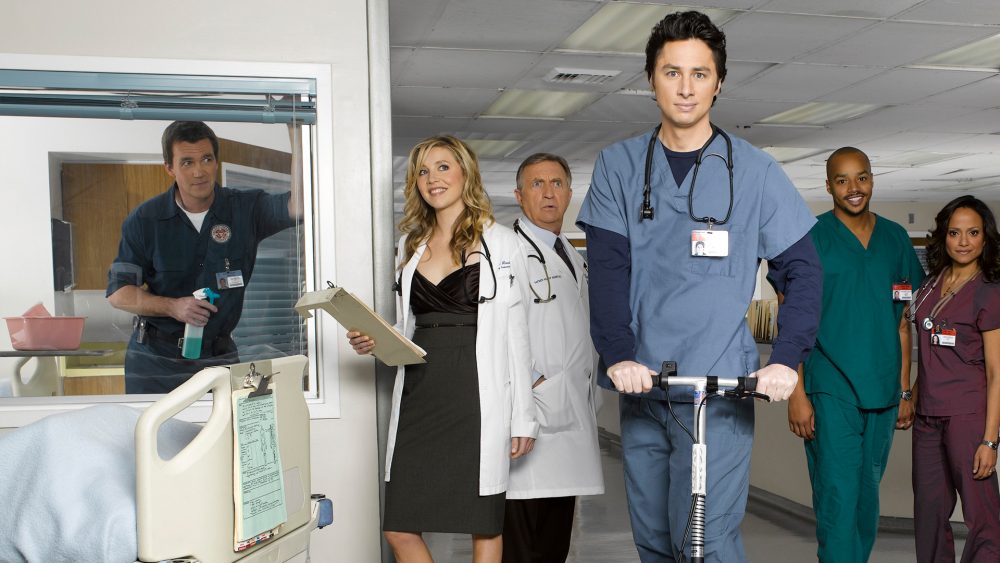 We talk about that [a reunion], because I point to Psych, who's now made two successful films. It would be fun.

I think it would be fun for us to all do something like that. We just have to get Disney to be into it and Bill Lawrence to be into it. I think it will happen; the fans seem to really want it to happen.
I mean that does sound like there's quite a lot of hoops to jump through to make it happen, but I guess it's a start. Also the fact that I've never even heard of 'Psych' and they managed to get two reunion films kinda makes me feel that a show as renowned as 'Scrubs' would probably have more of a chance of getting something done, don't you? Have to wait and see I guess.
For more of the same, check out the Scrubs actor who sadly died recently. RIP.