For millions of years, guys and girls have been enjoying blow jobs without the need of any outside equipment. Up until now, everyone's been satisfied with the standard mouth action, but artist Kuang-Yi Ku is looking to change that one dental retainer at a time.
Featured Image VIA 
He's decided to develop what is called a 'Fellatio Retainer' – a custom made mouthpiece that has been designed to increase the pleasure felt when receiving a blow job. Ku's work was on display at the beginning of this month with an exhibit titled 'The Fellatio Modification Project' which looked at body transformation designed to enhance stimulation during oral sex, particularly aimed at male gay culture.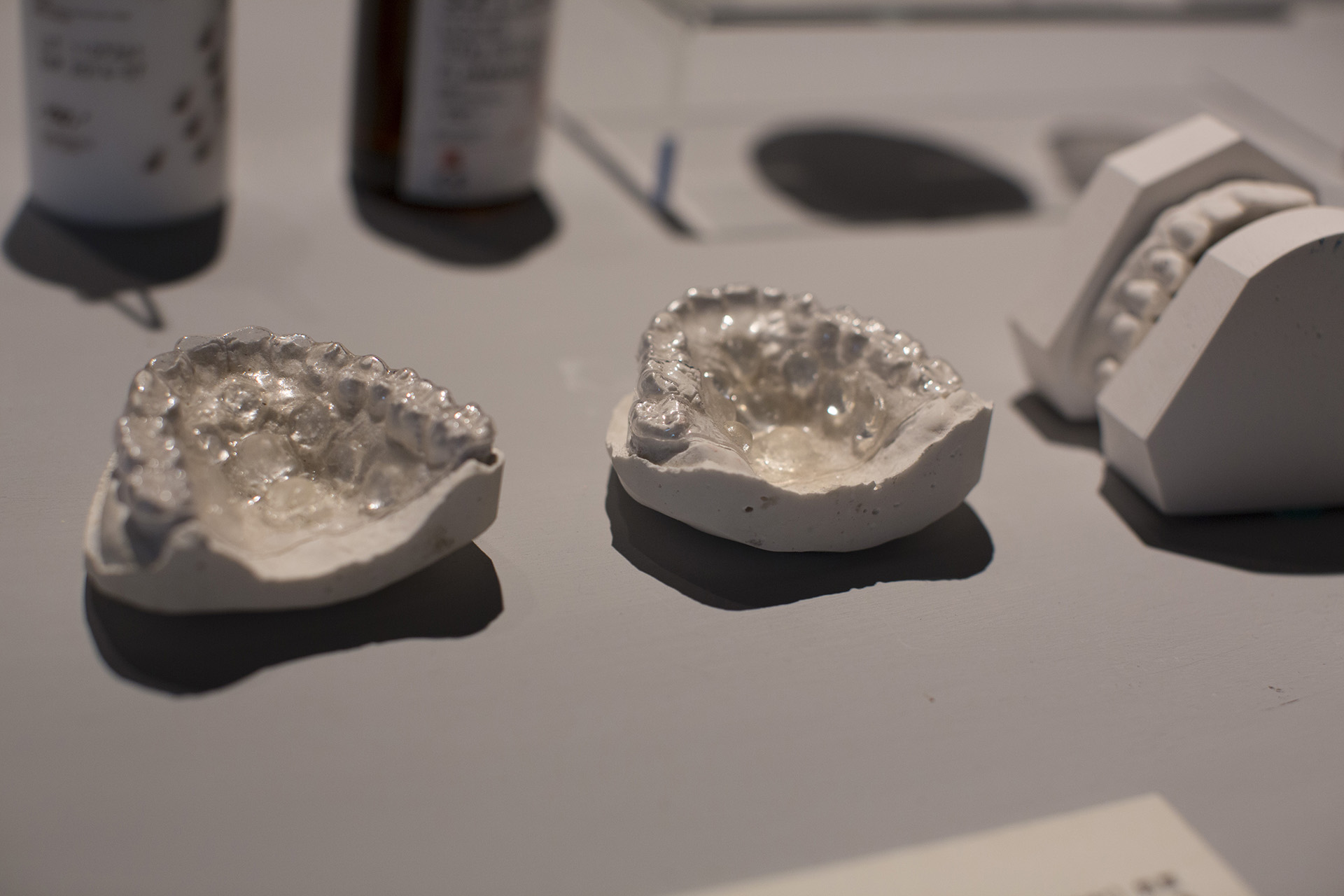 The retainers are soft and contain ridges at the roof of the mouth. It also covers the teeth so there's no risk of a "toothy" blowjob, which we all know totally sucks ('scuse the pun). Ku said:
In the future, I imagine people might want to permanently modify their mouths.

They might get the soft tissue added into the roofs of their mouths.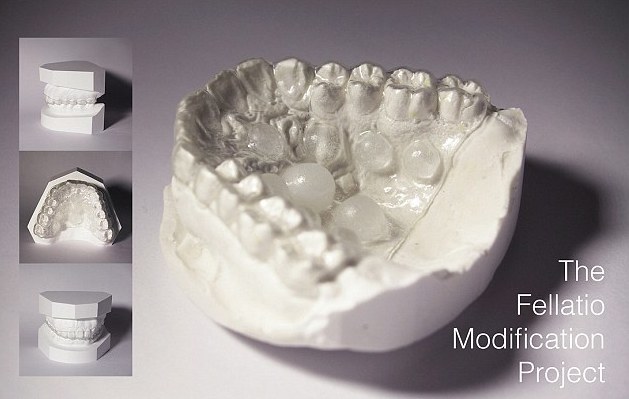 I guess that'll be like the futuristic version of getting a tongue ring. I honestly think this is a really good idea and wouldn't mind getting my hands on one – only problem is, because each one needs to be custom made to each wearer, it's currently cost-prohibitive to mass produce them. Of course you can request one from your dentist, but it will be pretty expensive. So I guess we'll have to wait if we want to get one on the cheap, but it's good that an innovation like this has been created and will be ready to go on the market in the near future. Now we just need something similar for giving head to women and we'll be sorted.
To read about how oral sex is good for a woman's health, click HERE.