It's that time of year again — Wrestlemania. Brap! Live from New Orleans with the dude who started it all Hulk Hogan hosting. Anyone who grew up watching wrestling can appreciate how fun this is going to be. And if you're someone who takes themselves too seriously to understand that wrestling is just good fun entertainment, watch this instead.
Pre Show: The Usos Vs Real Americans Vs Curtis Axel/Ryback Vs Los Matadores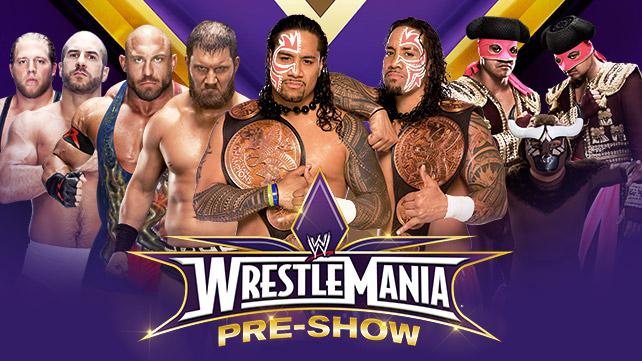 They moved this match to the pre-show for some reason but it should still be good. There's no real story to it but the Usos are in it and so is the death machine Cesaro so it should get the crowd pumped.
Prediction: Usos
Divas Invitational Match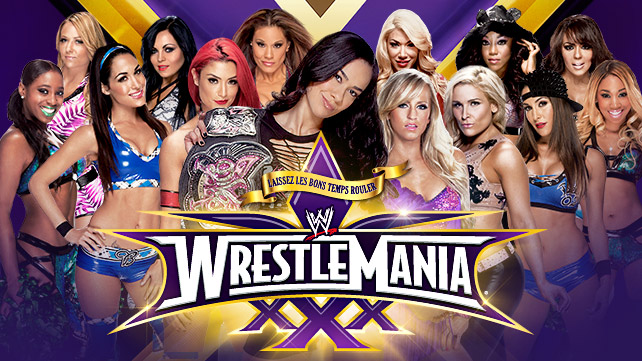 Probably the least important match of the night. Expect a ring full of hot bitches beating each other up for about 15 minutes. Also Tamina Snuka is Jimmy 'Superfly' Snuka's daughter, so that's cool.
Prediction: AJ
Andre The Giant Memorial Battle Royale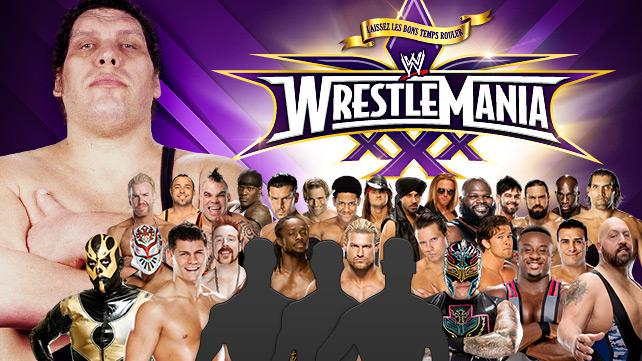 Got 30 guys leftover with nothing to do? Throw them all in the ring at the same time until one guy's left standing. So far they've announced 27 of the 30 participants, meaning there's room for 3 surprise entires. Who could they be? Hulk Hogan? RVD? Jake the Snake?
Prediction: Big Show
Undertaker Vs Brock Lesnar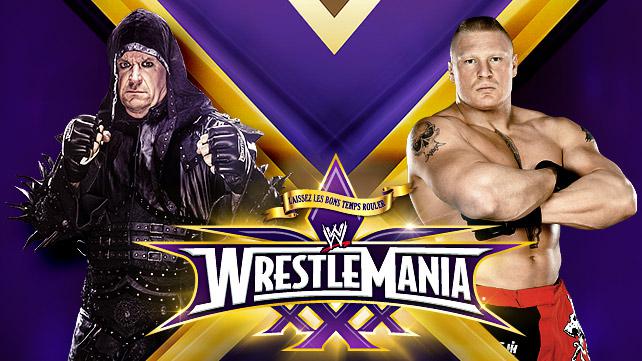 This is where shit gets real. Undertaker is 21-0 at Wrestlemania; he's beaten everyone in his path. He only works one match a year now because his body is completely fucked, but amazingly all his matches at recent Manias have been classics. Lesnar is an absolute monster. He's huge and he's a legit badass. Still, no one believes he'll beat Taker because 1) he's a part timer and 2) Taker doesn't lose at Mania.
Also worth noting is that people are worried that Brock Lesnar is going to fuck up and accidentally injure Taker, who like we said is working with a battered 50 year old body. Hope that doesn't mean Lesnar is going to hold back.
Prediction: Taker
John Cena Vs Bray Wyatt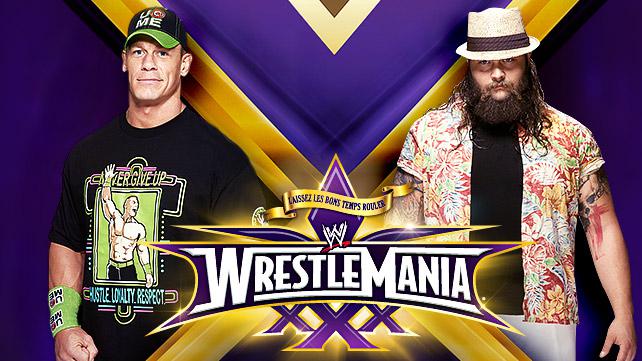 John Cena's been on top of the company for like 10 years now and everyone is sick of it. Good news is he's nowhere near the main event this year which was an absolute shambles last year when he was involved. This time he's fighting Bray Wyatt, who is a bad guy to the core but people still love him because he's fucking awesome. All in all this could be a brilliant match, because as annoying as Cena is he does give it 100% in the ring and Wyatt is defo looking to make an impact at his Mania debut.
Prediction: Wyatt