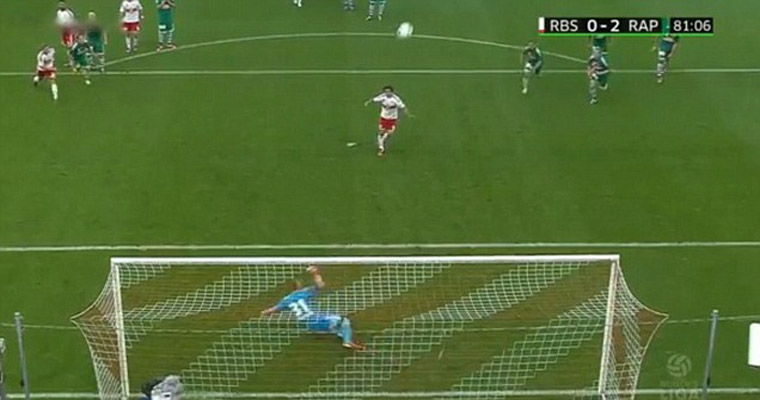 The Austrian Bundesliga is not really known around Europe's elite as the most formidable league.
In fact I'd go as far to say that the average Joe out there probably couldn't even name three teams out of the ten that represent the pinnacle of the Austrian game.
However, the spotlight of world football has fallen on Austria this week and more importantly Jonathan Soriano of Red Bull Salzburg fame.
The Catalonian born striker (loose term) has done his best to emulate all his heroes from Roberto Baggio right the way through to Chris Waddle as he stepped up to cement Die Bullen's place at the top of the Austrian League.
[yframe url='http://www.youtube.com/watch?v=HkZoUWDDx2M']
Salzburg were trailing fellow title hopefuls Rapid Vienna by two goals to nil with ten minutes to go when the ex-Barcelona striker was given the task of kicking a football into a net from all of 12 yards out…cue the worst penalty in the history of football.
Rumour has it that the ball is still travelling East and was last seen somewhere over Southern Russia.
Can you honestly remember seeing a worse penalty? Maybe this one that we called the worst ever penalty back in September last year? Or one of these panenka penalty misses from last year?  I've definately seen better…
[yframe url='http://www.youtube.com/watch?v=1XuEGHHoZGM']