A man described as the worst ever air rage passenger, by a steward who was forced to deal with him on a flight from Dubai to Birmingham, has been jailed for 11 months in Birmingham
46 year old Jasbir Singh Bharaj drunkenly abused flight attendants during the trip, caused over £2500 worth of damage to the in flight entertainment system, made lewd sexual advances to stewards and also bit the arm of the police officer who eventually arrested him.
Judge Burbridge gave him the following dressing down at his sentencing:
On the Emirates flight you drank vodka mixed with wine and then proceeded to abuse cabin staff.

You demanded more alcohol and swore repeatedly even though there were four young children behind you who had to listen to your tirade.

You told a female member of cabin crew that if she were on the ground you would punch her in the face. And in a particularly grotesque piece of behaviour you dipped your fingers in your glass of wine and rubbed them on your private parts.

The air hostess felt abused and disgusted after seeing you touch yourself in such a sexually explicit way.
Images VIA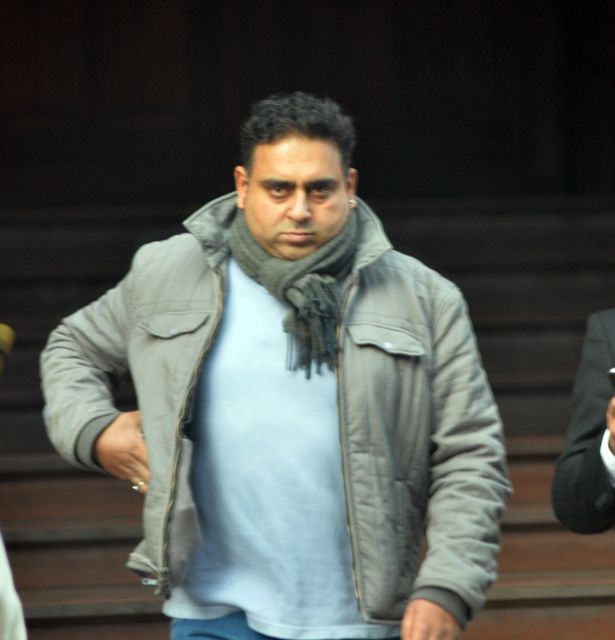 You shouted 'fucking Muslims — send them back to where they came from' and 'fucking ISIS'.

When you landed you were abusive to police and bit PC Ingram on the arm. You also referred to police as 'white wankers' and 'white bastards'.

People need to know that if you get drunk on an airplane, upset other passengers and cause cabin crew to have a difficult job then custodial sentences should apply.

You have many previous convictions and it seems you will not learn your lesson.
Absolutely told. His defending barrister Satvir Aujla tried to pour on the sympathy for the unemployed Bharaj, coming out with the following statement:
Mr Bharaj is suffering from considerable ill health and is due to have a hip replacement on Wednesday.

His first marriage ended when he found out his wife was having an affair and his second relationship with a Thai woman also ended poorly. He was returning from Thailand on this trip after having attempted a reconciliation with her which did not go well.

He is ashamed and remorseful for his actions.
Well, no doubt it sucks finding out your wife is having an affair, but it's not really any excuse to act like a complete prick on a plane is it, especially when you've had a few warnings about this kind of behaviour before? Also, the fact that his second wife was Thai really doesn't do him any favours, if you're thinking what I'm thinking? And how the hell can he afford to be going to Thailand if he's unemployed? The whole thing seems a little fishy to me.
Here's hoping Bharaj survives his stretch on the inside and his hip replacement goes well, if that's even real because it seems like his barrister has come from the My Cousin Vinny school of law.
Let's all take this moment to remember road rage legend Ronnie Pickering from earlier this year too.