28 year old Pole Piotr Kupiec was on Interpol's list of most wanted criminals after his alleged involvement with a notorious Krakow gang and crimes including 'injury causing death/manslaughter/murder' and 'assault/maltreatment'. He fled Poland in 2008 and a warrant for his arrest has been outstanding ever since.
To be honest they probably thought that they would never find him as he's been lying low for eight years now, but it turned out that he was working in a Subway in Devizes in Wiltshire, England. What's more, it was only a few metres away from the local police station. He was basically hiding right under their noses – and he almost got away with it too.
I'm not sure how the police came to learn of Kupiec's presence, but I imagine someone must have spotted him. He was taken in on January 13th at around 7:50pm after the Subway that he worked at was raided. He's now being held by Interpol.
Images VIA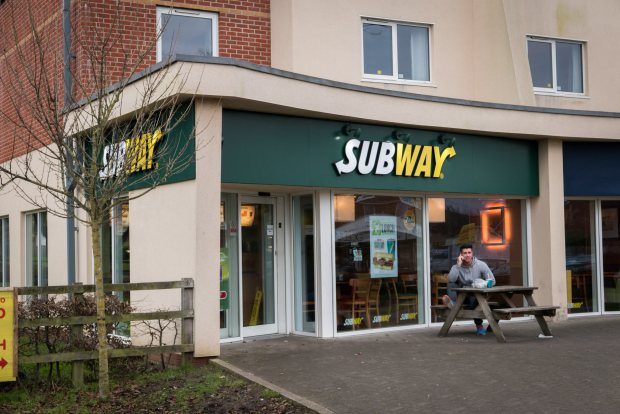 It's estimated that Kupiec may have been in Wiltshire for the past four years. He also had a gym membership in the town, and this is what someone who worked at the Route 2 Fitness Club had to say about him:
We didn't really know him. None of us knew him very well.

He wasn't in very often. He wasn't a regular person. He would come in sometimes early in the mornings. He didn't speak very much.

He looks pretty much exactly the same as he does in the photos.

I know he lived in Devizes but I'm not sure where.

I'm not sure how long he has been coming here but I've seen him come here every now and then since I started working here.
Sounds like he was just laying low and keeping himself to himself. His colleagues at Subway were shocked by the revelations about his other life as they said that Kupiec was a well liked employee who got on well with everyone. If you can't trust your colleagues at Subway who can you trust?
For more of the same, check out what the most violent city in America looks like here.