We've all heard of cat cafes so it makes sense that the next logical step is a sausage dog cafe and that's exactly what's going to happen on Sunday 25th March at Esquires in the London suburb of Guildford.
Images VIA
The cafe is hosting what they believe to be the first sausage dog pop up in the world. It's pretty much exactly what you imagine – you bring your dachshund over to the cafe and enjoy some food and drinks whilst they play around with other similar dogs. You can probably meet some other sausage dog owners and make some new friends as well.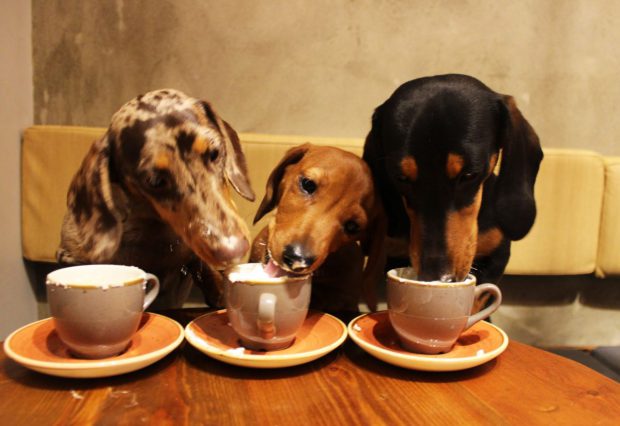 If you don't actually own a sausage dog then that's not a problem either and you aren't excluded from the fun, but it will costs you a little bit more at £13 to attend – it's a fiver if you bring your dog along with you. They're expecting the event to be absolutely rammed so you can't just show up either, you have to book a time slot well in advance.
Slots available are 8am, 9.10am, 10.20am, 11.30am, 12.45pm, 2pm, 3.10pm, 4.20pm and 5.30pm and they all last for seventy minutes. You can start booking from this Monday February 19th. Better be quick.
For more dogs, check out this one casually smashing the mannequin challenge. Nicely.