We're big fans of 'The Undercover Recruiter' here at Sick Chirpse, so we're delighted to let you know that the world's first Instagram sitcom will be returning today for another six months of recruitment based banter and hijinks.
Images VIA
For those of you who managed to miss 'The Undercover Recruiter' last year on Instagram, firstly we've first gotta ask you what the hell you think you were playing at and secondly let you know that it's probably the funniest Instagram account you can follow out there. Originally showing up as a 'real' Instagram account, it chronicled the trials and tribulations of a woman named Tash as she attempted to build a career in the recruitment industry and was celebrated for the brilliant fly on the wall observations that she managed to capture.
However, after about three months of these daily updates, it was revealed that the whole account was actually the world's first Instagram sitcom and that it had all been scripted and filmed as part of a comedy project from the minds of Tom Goble and Ant Craven. This didn't dampen the enthusiasm for the wry and knowing look at one of the worst workplaces in history and in fact only served to increase the popularity of the account.
Following the success of the first season and major cliffhanger at the end of it – the work Christmas party saw Tash snog the repulsive Fraser, leading to her best friend (who was clearly in love with her) Goward leaving the company – it was obvious that 'The Undercover Recruiter' would be returning for a second run at it and we're pleased to announce that it's much sooner that you probably thought, premiering today. Goward is nowhere to be seen, Fraser is still a dickhead and Veejay has also disappeared as well.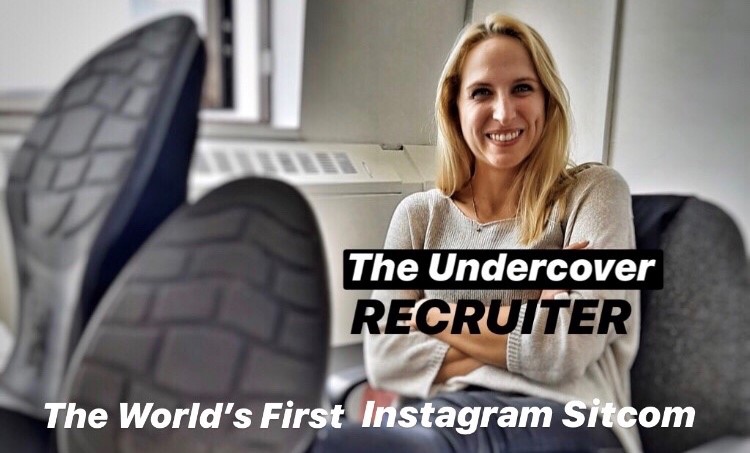 Here's the official synopsis for the new season:
Will Tash stick it out now that her best friend Goward has left after the drama of last year's Christmas party?

Will Goward return?

Can Terry put up with Neil's constant abuse?

What happened to Veejay?

Will Fraser find a girlfriend?

Will Tash find love? And if she does… with who?!

Who will hit target and get to go on the Winners' Trip in May?

Will Neil's stress levels cope if the company starts to struggle financially?

And will Epitome Recruitment even survive?
Wow. Lot of plot threads going on there hey, but we've got six months of daily updates to get through so no doubt all of those questions will be answered.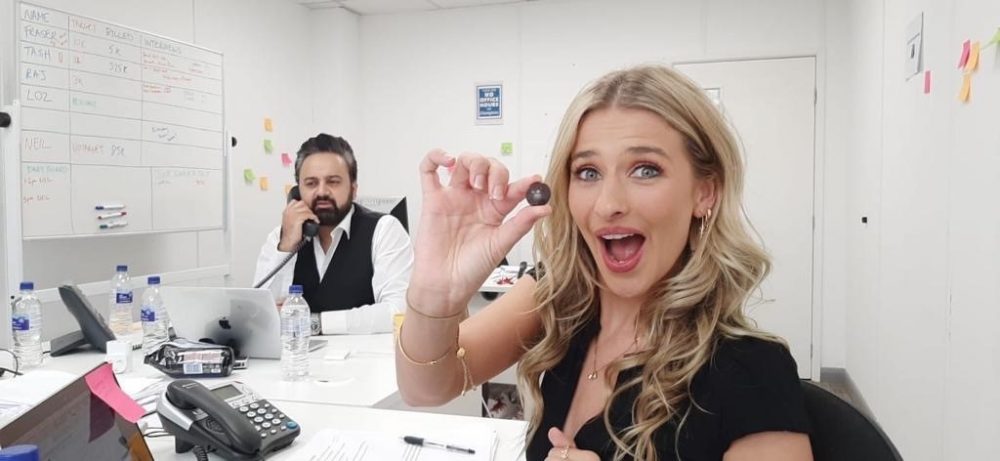 Due to the increasing popularity of the channel, there are also a whole bunch of celebrity cameos in the new series with appearances from the following (vague) celebrities:
Chris Taylor (Love Island)
Georgina Castle (Mama Mia and 9 to 5, both West End)
Devora Wilde (Hollyoaks)
Beth Granville (Gavin and Stacey)
Big. With talk of a TV show in the works, it seems like 'The Undercover Recruiter' is only going to get bigger in the next year or so, so jump on now and get ahead of the hype train. You won't regret it.
For more of the same, check out the original reveal right here. Nobody saw it coming.