It's not unusual for someone to leave their husband in this day and age, but it probably is more unusual for someone to leave their husband of 23 years and nine kids for someone in Gambia that they met online. Probably only slightly more unusual in 2018 though.
Featured Image VIA
That's probably why the story of 44 year old Heidi Hepworth, who left her husband Andy for 32 year old Mamadou 'Salieu' Jallow after she met him on Facebook. She justified the decision on an episode of Loose Women yesterday: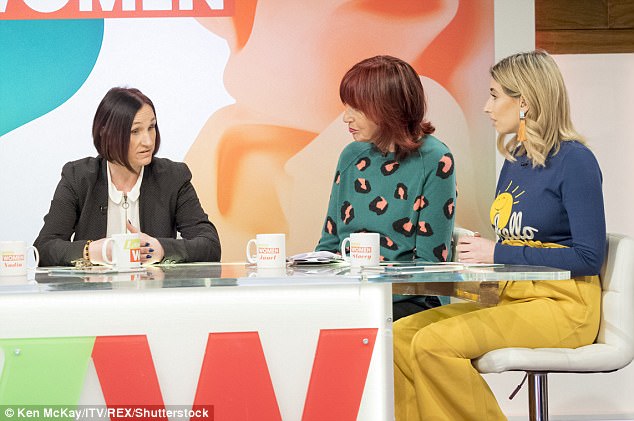 Salieu contacted me out of the blue. We got talking, just chit chat. Just a friend request. We just chatted for three or fourth months. My marriage was over. The marriage had many, many turns in the road as it went down that straight, as marriages do, you separate. It went stale.

When I first started talking to Salieu (my husband and I) were together. We were friends. But then I made the decision to leave and then things progressed between me and Salieu.

He was like a confidant, he was easy to talk to. And if you had a problem, he'd try and solve it for you. He's 32. I'm 44. I started talking to him in January, left Andrew in May and I went out to visit him in October.

I got on the plane and thought 'Oh my God, what have I done?'. But then I got there, and he met us off the plane with his brother and friend, and it was alright. It was magical.

He doesn't want nothing. He has three businesses. He has his own passport, his own visa – why would he ask me for a visa if he's got one.

He comes regularly to England to visit his brother's son. His brother had a wife here who's tragically died. And they come regularly.

Salieu video chats my children every day to them. They love him. He's always sending them little presents via video chat, like little dolls and stuff like that. It works.

The older children, there's only two – one lives with their father, one lives with her husband – there's only them two that disagree.

There was a broadcaster here and he reported back to Gambia, and it was all over the radio, TV, with my picture and everything. It was devastating, but I did go to Gambia on my own free will.

He's never asked me for anything. I am going back. I've got his photograph on my bank card. Time will tell. I don't care what people think. I'm 44 years old, I'm not a child. And the most important thing to me is my children, and Salieu knows that.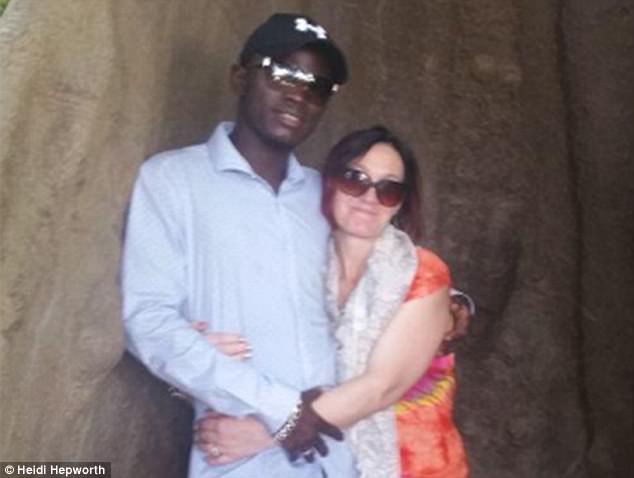 Well I guess that's her story and she's sticking with it. Although it's kinda fishy that he comes to England all the time but they didn't meet up until she went over to Gambia? That one doesn't really add up eh?
Once again though, the main question I've really gotta ask here is why this woman even feels the need to appear on television to talk about her life like this? Surely these things are better kept private rather than being exposed to millions of people? Can't even believe that the money is that great for an appearance like this either.
Her husband Andy believes that it is all about the money for Heidi though, saying the following to MailOnline:
It's become a joke now, she's an idiot and has apparently got his name on her backside – she's in cloud cuckoo land, that's where she's at.

The last time she went away I mopped her mess up and she's bringing it up again.

She's wanting money to get over there again. I think that's why she's on the telly, it's the money.'

We found a receipt from moneygram where she's sent him money from. It was in her bag, it was £65 in one week. That was when she was still with me. She must have started hiding them after that.

She's in denial over everything. Everyone knows the truth.

People have contacted us saying he's fleeced other women. Four different people, we know he's already fleeced, contacted us over it.

A caring mum wouldn't go off gallivanting around Africa with her new boyfriend. The person she has become is horrible. She was a loving, caring mum.
Yeah, sounds like a pretty different version of events to then Heidi is telling, and to be honest I've gotta believe him because Heidi's story is completely ridiculous. Who falls in love with some guy from Gambia online and actually believes it's real? And if it is so real why aren't they making plans to live together in the same country? Too dumb.
For more of the same, check out this 31 year old weirdo who only dates grannies. Whatever turns you on.