Yoga is one of those things people are always saying they wish they could do more of, but you might be put off after reading what happened to this lady out in Maryland.
Featured Image VIA
Rebecca Leigh, 40, tore a major blood vessel in her neck while attempting a "hollowback handstand" pose for her social media followers. She got into position but then suddenly started experiencing blurry vision and lost control of her arm.
Rebecca explains:
It only lasted five minutes but then my head began to hurt. I suffered from headaches and migraines since I was a teenager but I knew this was different.
In the days that followed, she noticed her eye was drooping and her pupils were different sizes and was rushed to hospital by her husband.
Doctors revealed that Rebecca had torn her right carotid artery, which sent a blood clot to her brain and caused the stroke. The trauma of the tear also caused a small aneurysm to develop. Grim.
This is the "hollowback handstand" btw: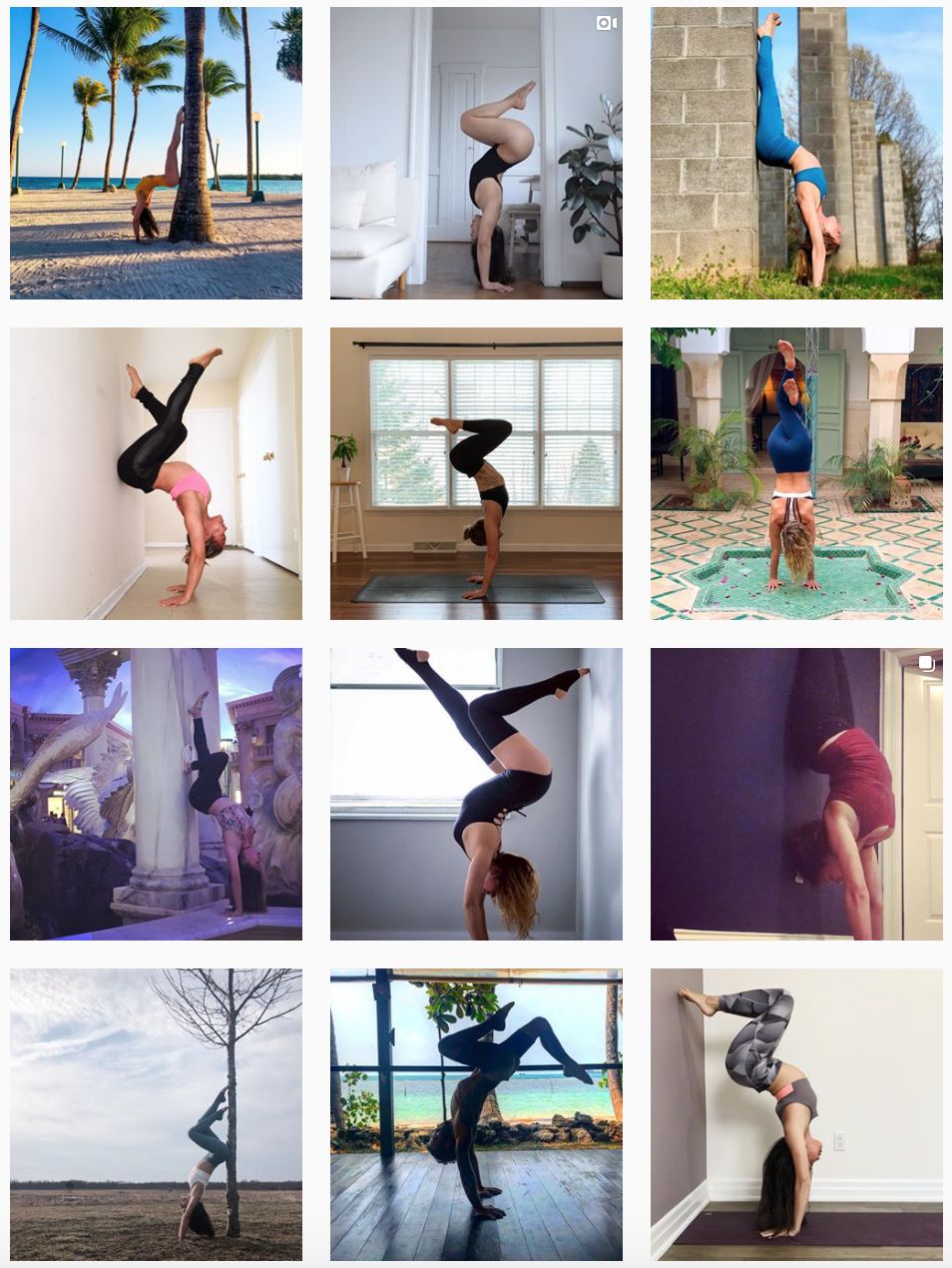 And how Rebecca ended up:
View this post on Instagram
The good news is that Rebecca is going to be OK, but I have to say, this isn't the sort of thing I need to see when planning to take up yoga. Apparently you can also tear your carotid arteries by swimming, riding roller coasters, jumping on trampolines and adjusting your neck. Sounds like you're better off just sitting on the sofa?
I doubt this incident will do much to put off Rebecca though:
View this post on Instagram
View this post on Instagram
View this post on Instagram
Legend.
For the Taiwanese yoga instructor who threw the most awesome/awkward baseball pitch in history, click HERE.