A woman named Madeline Madison is suing pornography company Come And Go Productions for $3.2 million and a new Corvette after they forced her to unknowingly give head to her brother through a glory hole on the set of Milk Maids 2.
Here's what Madeline had to say about it:
The producers wouldn't let me meet the man I was sucking off beforehand which I found odd because normally we always meet and greet our scene partner.

I like to make an emotional connection with my fellow actor before a scene.

I even try to quickly fall in love with them, if I can, as it makes my job so much easier for me if I'm truly in love with the man I'm about ready to f**k.

The company doesn't show real incest with past titles, but with me and my little brother being known (her brother is porn star Chuck Tang), they've now caught real incest on camera which will make them billions in Japan where there is a huge market for this kind of stuff.

I only got $100 dollars for my scene and I'm going to suffer a lifetime of emotional distress requiring costly psychological and psychiatric help.

I've even lost my sobriety. I'm eventually gonna need to pay for rehab, in a couple years. I can't even look my brother in the eye. My life is ruined.
Well, it doesn't take sucking your brother off to ruin your life, but I admit that I would feel pretty perturbed about that if it happened to me. Maybe not $3.2 million and a new Corvette perturbed, but maybe a cut of the profits of the billions they'll make in Japan at least. In fact, she should probably be asking for more if that's actually the truth.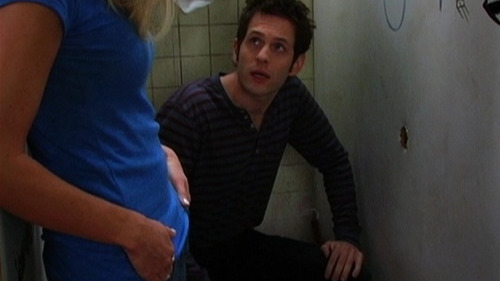 Come And Go Productions are suitably nonplussed and unrepentant about the whole thing though, with director Jameel Mendoza quick to deny Madeline's accusations:
She's a liar. Ms. Madison will do anything for money.

We normally would have paid a third-rate talent like her $25 for a single glory hole scene, but we agreed to $100 because it was with her brother.

Let's not forget this is the same girl who allowed herself to be penetrated by the head of a dead Anaconda in Snake Hole. She has no moral standards.
Well yeah, I mean when you put it that way I suppose Mendoza does kind of have a point. As for the third party in the case, Chuck Tang, he doesn't really seem too bothered and can't even remember if he was told that his sister would be sucking him off prior to the scene:
I feel bad Maddy's so upset about this. But it doesn't bother me.

Just another blowjob. Hell, I'd probably f**k her too if I could wear a blindfold.

At the end of the day, pussy is pussy.
Quite. I suppose it's no wonder that the porn industry actively ruins lives when everyone involved with it is as despicable and morally reprehensible as these characters.