I've said it before and I'll say it again, when it comes to the Coronavirus lockdown the only thing that some people have got on their mind is how to make money off of it.
Images VIA
The latest of these people were papped a couple of days ago in a deserted Piccadilly Circus in London. The city is pretty much deserted after Boris Johnson pretty much put the whole country into lockdown, so what better time for a photographer and semi naked model to grab some unique shots in a London ghost town?
The pair were quick too flaunt the rules – I know technically there's only two of them and this could be classified as work, but it's not really essential is it? – and were papped themselves by a couple driving around the area in their car. Not really sure what they were doing out either, but I guess they gave us this story so we probably shouldn't complain.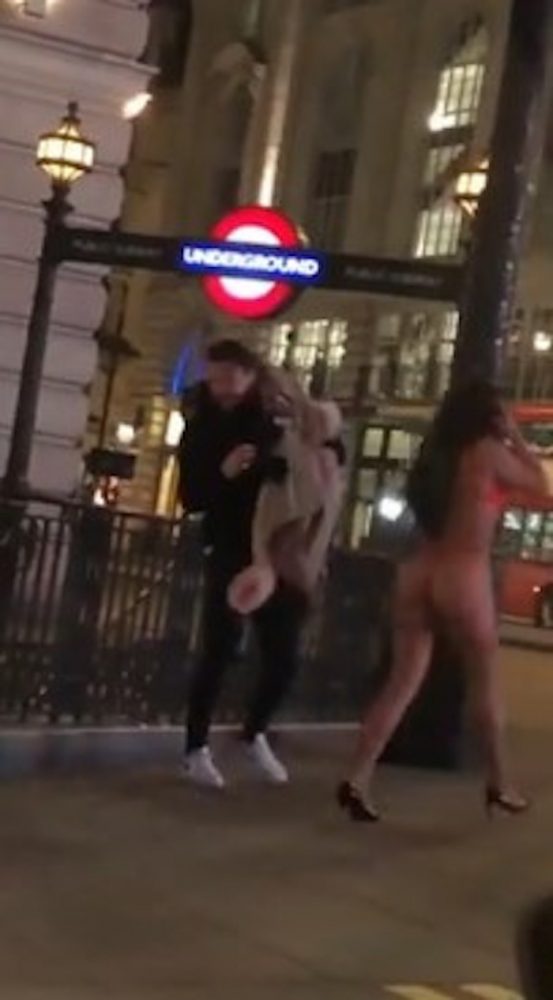 There's a full video of the incident over at The Sun, but unfortunately you'll have to head over there to see it because they're not allowing anyone to embed it on their own website – bastards. Alternatively, maybe you'll see it pop up in the May issue of Vogue or something in the future if you can wait that long. Will probably win photoshoot of the year and be lauded for its creativity or something. Jokers.
For more of the same, check out this model who got thrown in jail for a naked photoshoot at the Pyramids. Deserved it really.