In possibly the most bizarre tattoo decision since the woman who got 'DRAKE' tattooed on her forehead, 23-year-old Sarah Ridge from Wiltshire has covered her entire body in tattoos of Rihanna's face.
Just so you understand what kind of person we're dealing with here, she also has this message across her forearm: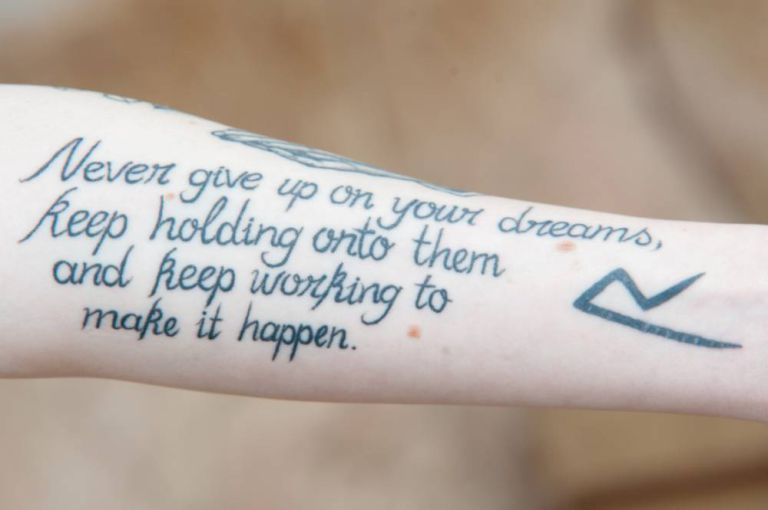 Sigh… Sarah says:
Guys might be put off dating me, but to be honest, I'm only interested in men who are Rihanna fans anyway. Ultimately, as long as I love my tattoos, that's all that matters.

Rihanna's face is gorgeous, so having her image on my body makes it look better in my eyes.
There you go; you might think Sarah's Rihanna tattoos look ridiculous but the joke's on you because she's happy with them. Navigate the slider to check out the rest of Sarah's tats…