We're probably all guilty of outraging the public decency every now and again, but I don't think any of us have ever been quite as outrageous as 36 year old Natasha Claus from Woking.
Images VIA
Claus was sentenced to nine months in jail over the Christmas period for a variety of offences, including an assault on a blind man, attacking police officers, being racist to police officers, outraging public decency, abusing a woman who asked her to stop a sex act and breaching a suspended jail sentence. Sounds like she's had a wild few months.
The main incident refers to something that went down in Woking (pictured below) on July 29th this year, where she was caught being fingered in the middle of the street by a man. A mother with two children asked her to stop but Claus responded by threatening to beat her up.
When she was eventually arrested by police, she tried to beat them up and racially abused one of them. Her jeans were pulled up but her knickers were in her handbag. In a separate incident, Claus was found guilty of attacking a blind man after the pair were threatened with being evicted from their council flat due to their antisocial behaviour.
When sentencing Claus, Judge Moss said the following: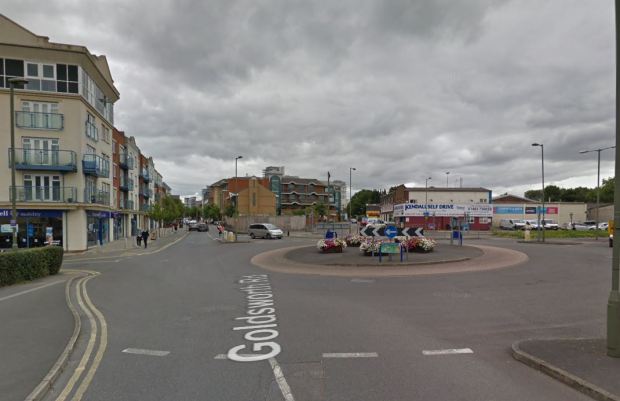 Any assault on a vulnerable person is very serious indeed, as is any attack on the police officers who we have a moral obligation to protect.

I had the impression there was some reference to her riding around on a motorbike with no clothes on, but that has nothing to do with the charges today.

You are a mess. Your life is a mess. You are addicted to inhaling butane gas.

I spoke to your son earlier and it is a testament to something in your son's life that he's never been to court and finds this whole situation awful.

I have made a criminal behaviour order against you, restricting your movements and behaviour.
I mean it's fair enough really, although I can't see life getting much better for her in prison with that butane gas withdrawal. Maybe she'll kick that habit and get on the straight and narrow after a jail sentence though. Here's hoping.
For more public indecency, check out this guy doing blow and masturbating in a public beer garden. Legend.