A woman who is aptly named Martina Big is seeking the help of doctors to help her get a gigantic butt.
Featured Image VIA 
Martina, who also has 32S breasts (making them the largest in Europe) now wants the backside to match.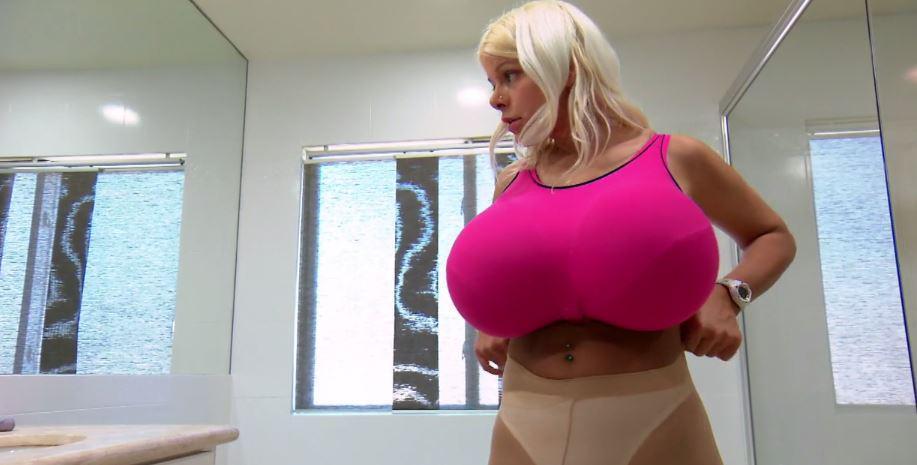 At the moment, each of the 28-year-old's (yes, 28) breasts are pumped up using permanent valves under her arms and now they weigh 9 pounds each. Here's what she had to say:
I have the biggest boobs in Europe but I need my butt to match my boobs.

I started thinking I should look like Barbie when I was 11.

My implants started at a 32D.

There is a tube and a water balloon inside and I have pumped up my boobs 18 times with saline and this is now 3700 CC, 9lbs each.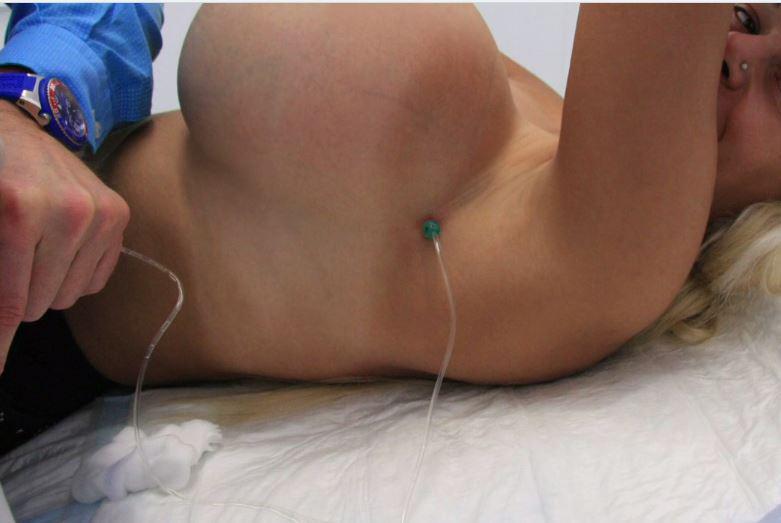 But because I had liposuction to get long legs my butt is a little bit too flat.

So I need really huge butt implants that I can control my size to grow bigger and bigger.

As my name says I'm 'Big' – but not big enough.

My liposuction was a really bad idea. I hope the doctors will realise my dream of getting bigger and bigger.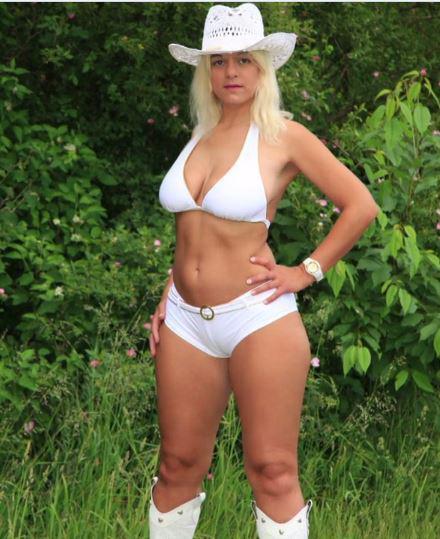 However, the doctors have suggested against getting butt implants that size, as they will not be comfortable and could lead to serious health problems. Dr Dubrow told her:
This particular surgery is a very bad idea. There are several reasons why this area (the bottom) is not the same as this area (the boobs).
Images VIA
Damn straight. Imagine trying to sit on saline sacs the same size as her breasts? It would be like walking around with permanent water balloons stuck to your behind. Apparently Martina is coming round to the idea that she can't go quite as big as she had originally hoped, although no doubt she will get some sort of enhancement in the near future. All the luck with that, Martina.
For more extreme surgery, check out what the 'Human Ken Doll' is up to these days.