A woman has spoken of her shock after discovering that her "boyfriend" of two years was in fact a female friend pretending to be male.
She told a jury that she thought she was having sex with a man named Kye Fortune, who was recovering from a brain tumour and didn't want her to see his scars. But in the end she discovered Kye was really just her 25 year old friend Gayle Newland (pictured in this article) who had convinced her to wear a blindfold throughout their sexual encounters in which she used a prosthetic penis and taped her boobs down with duct tape.
Newland is on trial at Chester Crown Court where she denies five counts of sexual assault between February and June 2013.
The victim said she'd received a Facebook friend request in 2011 from Kye Fortune who told her he was a half-Filipino, half-Latino dude. They got to know each other over Facebook before "Kye" announced he'd been in a car accident which resulted in medics discovering he had a brain tumour. That was the excuse for why "he" wouldn't meet up with her, though they spoke on the phone regularly where the victim described Kye's voice as "high-pitched". Still, somehow she didn't work out that something wasn't quite right about the situation.
He was saying how much I had helped him get through his illness. (He said) it was a sign, we should get married, we should have kids, we were going to do all sorts of things.
Eventually they arranged to meet in person at a hotel, on the condition that she wear a blindfold because Kye was "anxious about the way he looked" and "could not walk properly" due to nerve and muscle damage.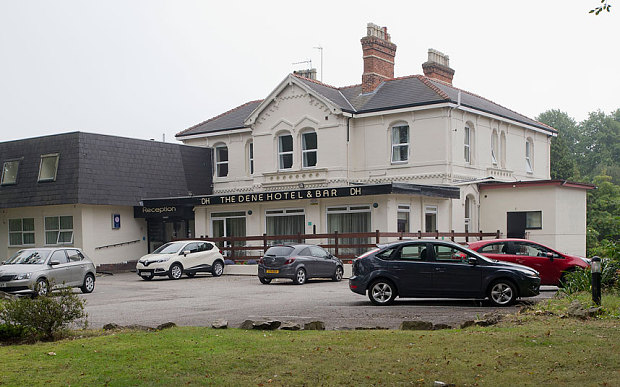 She said she walked right into the hotel room and "Kye" was hiding in the bathroom. She saw the bed covered in rose petals and Hello Kitty bears so just rolled with it and put on the blindfold as instructed. The two of them then had sex, and "Kye" returned to hospital.
That's right — the plan actually fucking worked. In fact it worked a few more times before the victim finally decided to whip her blindfold off mid-session and saw that "Kye" was actually Gayle.
When I was having sex I grabbed for the back of his head and my hand got caught on something. It did not feel right. I was sat on the bed, he was standing up. Something in my mind said 'pull it (the blindfold) off, pull it off'. I just pulled it off. Gayle was just standing there… I just couldn't believe it, I couldn't believe it. Straight away she held her hand down over her face and said 'it's not what you think'.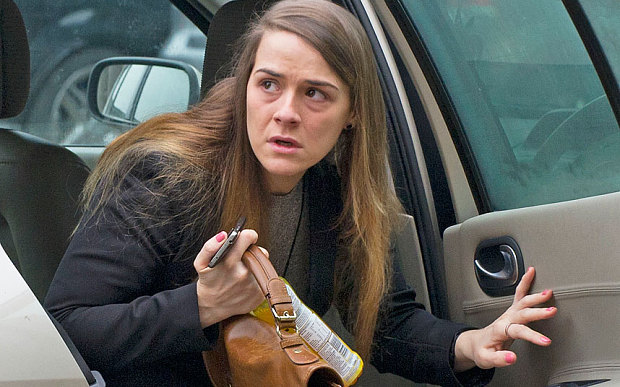 Images VIA
What the actual hell right? I don't think I've ever heard such a bonkers story. Obviously Gayle is a complete nut case to even think of such a devious plan which had absolutely no right to work on any level whatsoever, but the fact it actually worked all the way is mind-blowing. Her friend must be the most gullible person on the planet.
The real crazy thing is how she actually makes out that it was a sudden stroke of genius that she decided to pull the blindfold off, like she didn't have any suspicions whatsoever beforehand.
Definitely one to add to the list of most depraved things people have done for sexual satisfaction.