A woman from Mount Carmel in Pennsylvania has tragically died after her arm got caught in the door of a charity clothing drop-off box.
Featured Image VIA
Judith Permar, 56, was standing on a step stool with her arm inside the door of the drop-off box. When the step stool collapsed, it broke her arm and wrist and trapped her in the donation box with her feet dangling off the ground.
Police say:
She was fishing bags out and the ladder she was standing on gave way and she couldn't get her hand loose.
The killer part is that Judith went to the drop-off box at 2am on Sunday, and so she wasn't found until 8:30am on Monday. She was pronounced dead at the scene, with her black Hummer's engine still running nearby.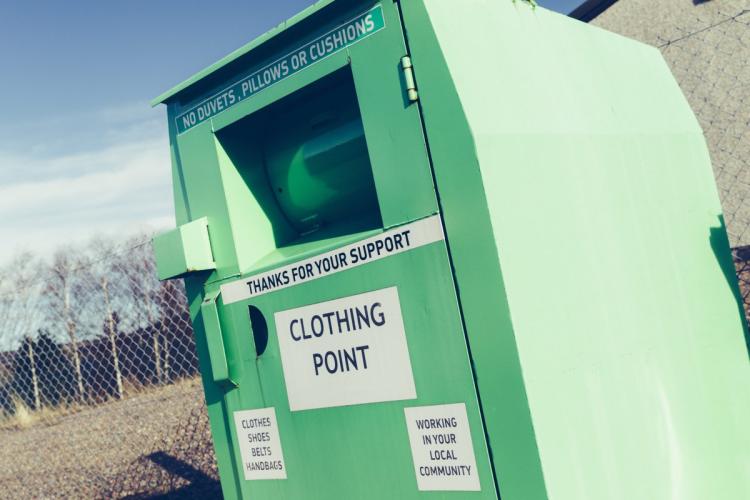 When first reading this story, I assumed Judith was a good Samaritan donating to the charity box. But this is where the story takes a bit of a twist, and also explains why Judith was there at such an odd time in the morning. Via the NY Post:
In November, police received a report of a woman who was driving a black Hummer removing items from the bin.
Yep, turns out Judith was stealing the donation clothes at ungodly hours, not donating them, and it wasn't her first time either. She got her arm stuck in the bin as she was stealing clothes and died one of the most unlikeliest deaths of all time. What are the chances of that? Justice can be a cruel mistress indeed.
For an instant karma compilation that isn't quite as heavy, click HERE.