A UK court has heard how a woman's false claims that she had been sexually assaulted by up to 15 attackers led to an innocent man being jailed for seven years.
Images VIA
Jemma Beale, 25, made various allegations over a three year period, claiming she had been attacked at a pub outside her home and gang raped in the street. She said she was raped by nine men in total and sexually assaulted by six and all but one of these men were strangers.
Her initial statement was about Mahad Cassim, who had kindly given her a lift home after a night out. In what might be the most tragic part about this whole story is that he was charged and falsely sent to prison for seven years. Those are seven years of his life that he is never going to get back.
Now Beale is being prosecuted for her endless lies at Southwark Crown Court. Prosecutor John Price QC said:
That was a wrongful conviction. Mahad Cassim was innocent.

The person responsible for the grave injustice was the defendant, through her false allegation and perjured evidence. She maintains that falsity still.

Each of her reports was entirely false.
There is a whole range of evidence to prove that Beale was lying about each and every assault claim. Back in 2012, she said that she was assaulted by four men with a piece of barbed wire in an alleyway – but when jurors were shown the CCTV footage of this night, it shows her walking home alone. Shockingly, her injuries were self-inflicted.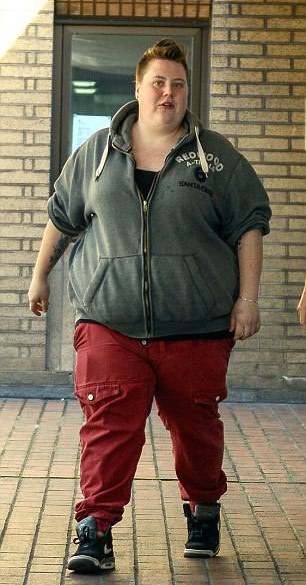 Meanwhile in 2013, she said she had been assaulted by two men outside her home and yet neither of these men were identified. Then two months later, she stated that eight men had gang raped her and only one of these men were identified – Luke Williams, who was held on bail for two whole years and probably saw his life unravel due to these shocking and false claims.
Luke Williams yesterday told the court this week that Beale had in fact asked him to have sex with her while her girlfriend was asleep in the same apartment:
I felt uncomfortable. I didn't want her to feel rejected but I really didn't find her attractive.
Although Beale denies perjury and perverting justice, it seems like there is more than enough evidence to show her up as a liar. I never want to doubt someone who has been brave enough to speak out about sexual assault, but at the same time it all seems a bit suspicious that she's made so many claims and about so many people, when most of the men have not been identified. And then of course there's the CCTV footage.
It just angers me when stories like this emerge, because not only do false rape allegations ruin the lives of the men (or women) they are made against, but they also harm and trivialise the real rape victims out there. I hope that this woman gets the punishment that she deserves because what she did was truly callous and calculating.
To watch a passenger threaten her Uber driver with a fake rape story, click HERE. Little did she know that he was filming the whole thing.