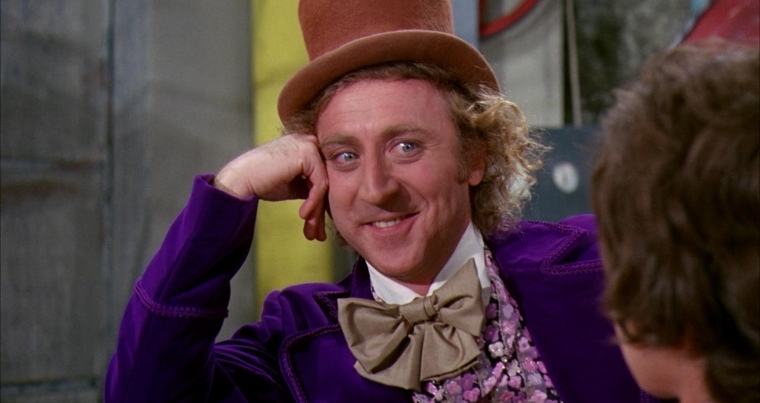 Everyone likes Willy Wonka, right? I prefer the original to the more recent one but they were both pretty alright movies, I thought. Gene Wilder pisses all over Johnny Depp, though.
I don't really see how you can't like the movies. Any movie with never-ending chocolate, a fat kid drowning, Oompa-Loompas and huge, monstrous sweets that resemble something from an acid-fiend's wet dream will be a good one. One of the best parts in the original is when Gene Wilder completely snaps and becomes a snarling, angry monster just because he's asked a question by the kid's unassuming Grandad (who, admittedly, is a bit of a sap). At that point in the film it's as if Wonka's on a bastard of a comedown/his hangover's just kicked in/he's schizophrenic. I've lost count of how many times I've run out of the room, screaming and crying at that point in the film. So vicious.
However, somebody's come up with a remix of that particular scene and they've done a pretty good job of it as well. You'd better have your best moves ready.
[yframe url='http://www.youtube.com/watch?v=L6R86SXL1pI']