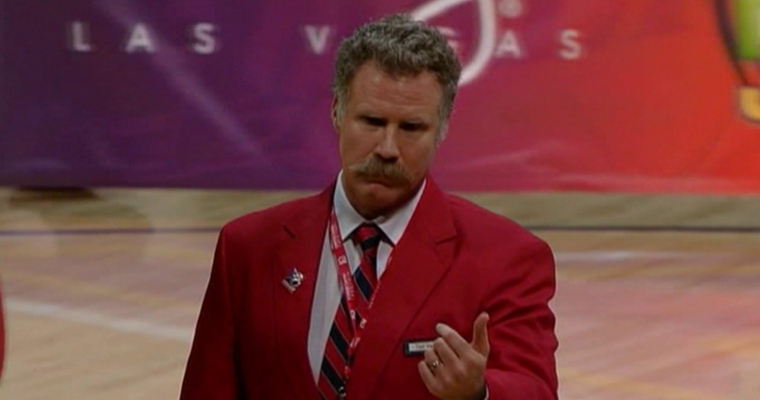 Keen eyed viewers of a recent NBA match between the LA Lakers and Phoenix Suns might have spotted something strange – actor Will Ferrell dressed as a Staples Center security guard. Having donned a red uniform and Ron Burgundy-esque tashe, Ferrell proceeded to eject ex NBA star Shaquille O'Neil from the arena.
☛ Read This Next: The Good The Bad And The Sequel
Now obviously this was all part of a publicity stunt for Ferrell's next, as yet unannounced, project which is likely to revolve around the character he was playing at the game. But take a look at the picture below – does that name tag say "Ted Vagina"? Pretty sure it does: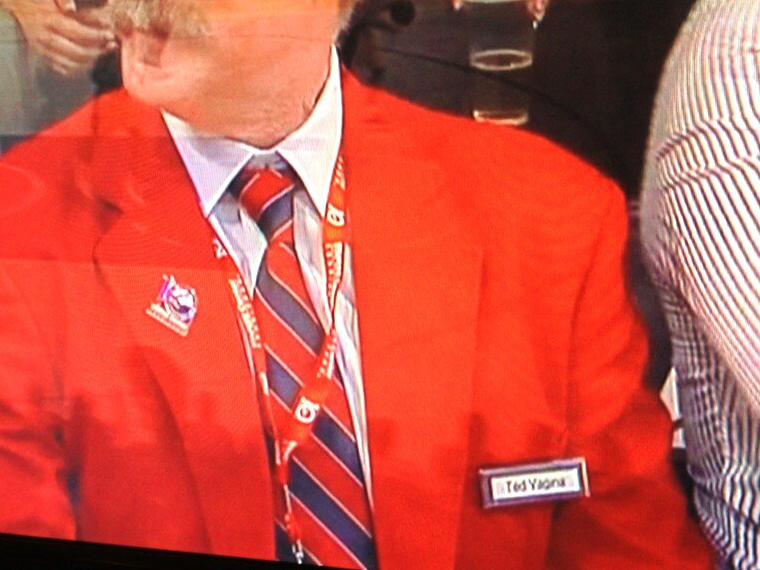 Ok, so it's not the most subtle comedy name ever, but it has that level of immaturity that Will Ferrell can pull off. "Anchor Man" is full of it, and no doubt "Security Guy – The Legend of Ted Vagina" will be full of it too. By the way, if that ends up being the actual name of the film, we better see some royalties heading over this way.
☛ You Might Like: Woman Tries To Kill Husband By Stuffing Poison In Her Private Parts
There's a video of what happened below (Warning: terrible Anchor Man joke), or you could search Google for 'Ted Vagina'… (not recommended if you want to get anything done today)
☛ More Here: Lady Parts: A History
[yframe url='http://www.youtube.com/watch?v=uY6ooLaM3_U']