You know the famous saying goes? A picture is worth a thousand words.
Images VIA 
Well in this case it spoke just five words and they were "your wife is a cheater". A woman named Chelsea sent a couple of explicit selfies from her hotel room in order to cheer her husband up while she was away from home.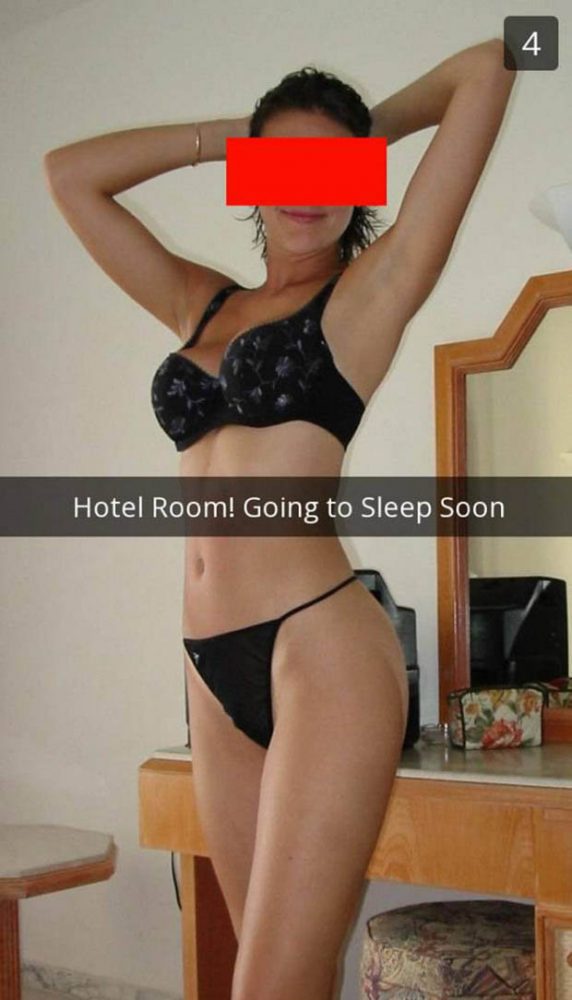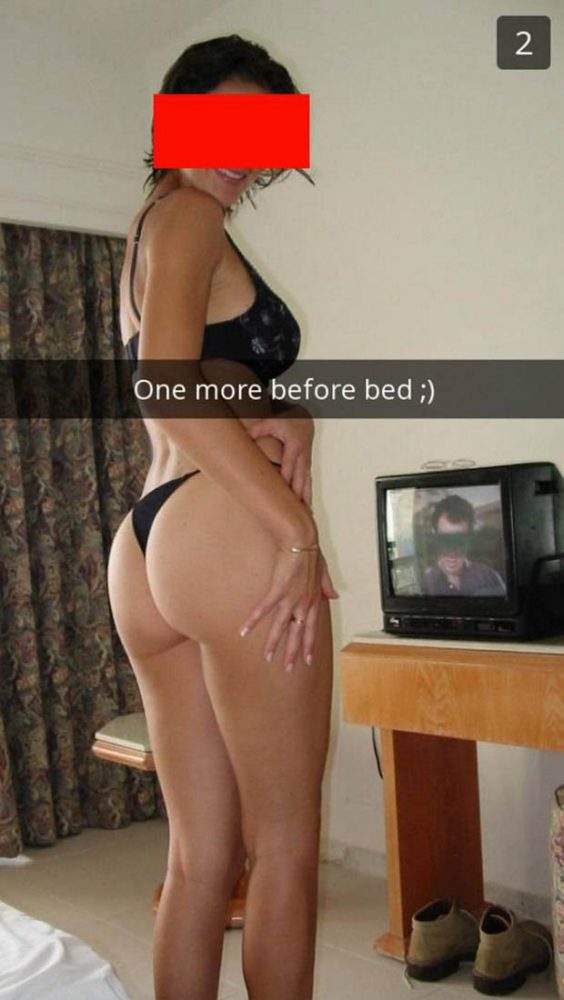 She sent him the photos via Snapchat, posing in lingerie, but her husband was far more interested in something else – the man's boots in the corner of the shot.
After seeing that she was not alone, he instantly called his wife out: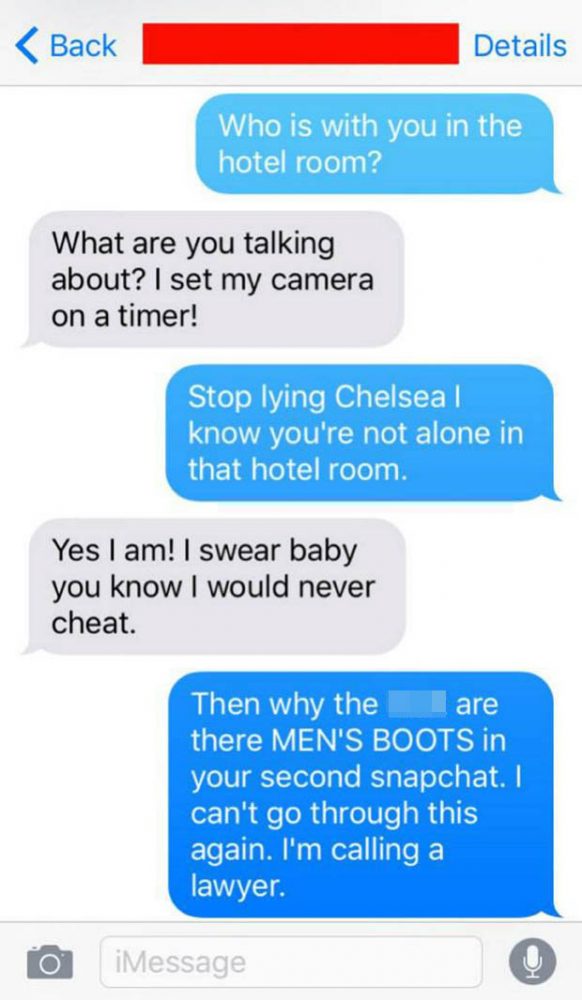 After that text exchange her husband discussed divorce proceedings, saying:
I can't go through this again. I'm calling a lawyer.
Sounds like this isn't the first time he's been through this, but it's definitely going to be the last.
For more of the same, check out this girlfriend who got caught out after sending her boyfriend this picture.