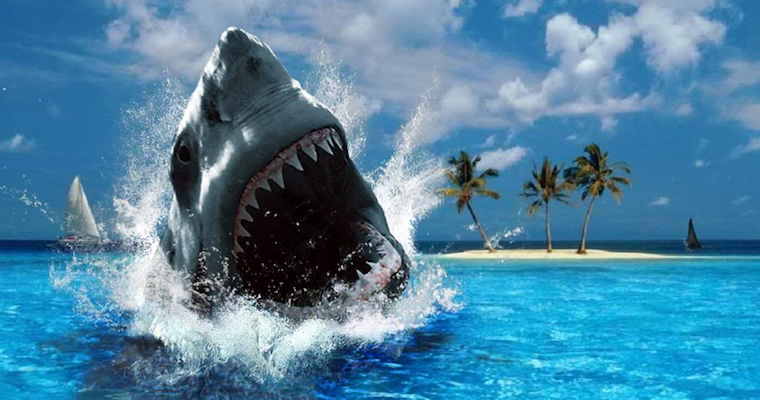 Fvck sharks. Seriously, sharks are the most evil fuckers on our planet. Sharks are big fat dutty killing machines that would not think twice about ripping you apart. Remember that film Deep Blue Sea when the sharks learnt how to swim backwards, Jesus Christ that was scary. I get prang-a-lang enough as it is just from thinking about jellyfish when I'm body boarding off the coast of Wales on a cold summer's day, if I had to worry about sharks as well I doubt I'd even go anywhere near the water.
Yesterday about the woman who successfully managed to fend off a shark attack by using the age old trick of punching it straight in the nose, so following on in our shark themed weekend here's a video of a shark taking a chomp on a big ass fish while a group of chaps were fishing out at sea off the coast of Weipa, Queensland.
The video shows the fisherman dude baiting the shark up with the big fish on the end of his line, teasing the shark into jumping up and showing the fishermen whagwan. Do not fvck up sharks. End of.
[yframe url='www.youtube.com/watch?v=RkrLQP7Pat8&']