Want To Learn More About Witchcraft From A Reputed School?
Welcome to the school of witchcraft which is completely online. If you aspire to learn more on this subject but don't know where to find a school for it, then Wicca provides you the perfect opportunity to learn from the comfort of your home. This is one of the biggest advantages of the information age .i.e. to be able to connect to a teacher on a rare subject. 
Featured Image VIA
This school is completely online which eliminates the cost of renting and maintaining the physical location. This reflects on the courses being economical. Students at Wicca Academy can easily apply and enroll for the lessons and get the first few video lessons for free. As they proceed further, they can download and watch more detailed video lessons that can be purchased. 
When you read the curriculum of Wicca, you will have a good idea of what you will be learning. Read through everything carefully so you are well prepared with both the time and money investment you will need to make. Making the decision in a well-informed manner will serve you well in your quest to learn more about witchcraft.
Why Should You Choose Wicca?
Finding a qualified teacher on this arcane subject is not easy. If you have been wanting to find one, chances are it will take you a long time to find one that is qualified. There are many scammers online who portray their knowledge in a way to manipulate gullible students to make some quick bucks. Wicca has the right teachers for you who will make sure they match your path. They have the right merits and focus to guide you on your mystical journey known to the lesser few.
Below are the top benefits you will get to explore with Wicca.
Be A Part Of A Community
When you have an interest that is so rare, chances are you will feel that you are alone and have no one to share your thoughts with. Learning witchcraft is a path that is often lonely. With Wicca, you will be able to be a part of a community which like you is excited to be on this journey. You will be able to share your stories, celebrate days of different festivals and liven up your solitary learning with a community that shares this joy. 
Learn From Sources Other Than Just Books
If bookish knowledge was enough, we wouldn't need teachers. Though there are some excellent occult books available, without a teacher, the study will be incomplete. Since tradition has known, teachers have passed on their energy work, spell secrets, and led the students on the right path. Some topics are safer when they are learned under the guidance of a teacher. Books, however, can play a supporting role by accelerating what you learn from your teacher.
To Become A Wiccan
When you want to become a well-known Wiccan, this reason is enough for you to join a witchcraft academy. It is not bad to seek recognition as witches do not repudiate pride as a sin. It's a good thing to complete the course that provides concrete evidence with a diploma of this achievement. Certifications and titles will in the future be able to endorse you as a teacher yourself. 
What To Expect At Wicca
There are a variety of skills and practices that are involved in witchcraft. While all may not seem to be of interest to you, you can still have an overall view about them so you are not completely ignorant on the subject. Some common topics involved in the courses at Wicca are Astrology, Tarot Card Reading, Basic and Advanced magic spells, dream interpretations, and many more. If you are thinking that this sounds like a lot, well the truth is that it is in fact a lot. While at the beginner level you will just get an overall view on these subjects, as you delve further you will be able to seek out more in-depth knowledge on them. No one said the journey to witchcraft was an easy one? However, it definitely is worth the effort.
When learning online, discipline and self-motivation are the keys. As there are more distractions at home, it can be hard to follow a schedule or stay focused for long. You can create a separate study area in your house which you can allocate solely for learning purposes. Leave your phone or other gadgets out of the room to minimize distractions. Comfortable furniture can also enhance your learning experience as you are less prone to taking breaks. Follow a daily routine wherein you spend some time learning, to eventually turn it into an effortless habit.
Try to choose two or three subjects that interest you the most and which you would like to probe further into. While you get a gist of all the topics by casually brushing through the basics you can strengthen your powers in a few topics. Remember, just like in any other educational course, a well-rounded form of education is a powerful one. 
At Wicca, the fees paid include the instructor's time and the cost of the material. This brings a good value for the money that you are paying for your learning experience. With no travel needed as you are taking an online course, you will be able to easily afford your studies towards the higher realms of truth. 
Journey After Wicca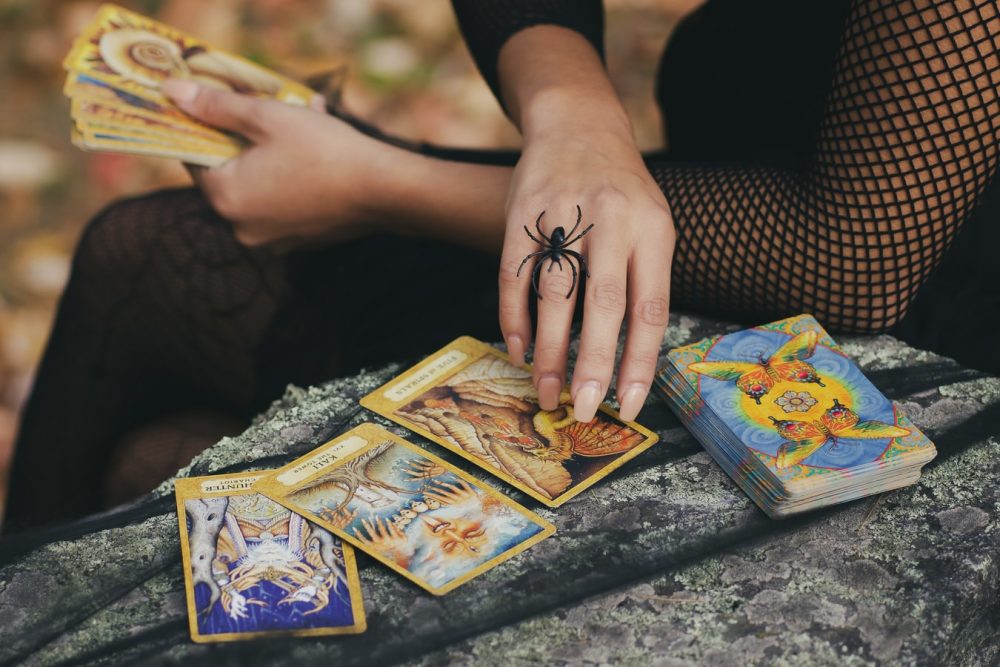 As a new student, you will be excited to start and complete your witchcraft studies. However, don't rush in through it. Sometimes the magickal studies take more time than you emancipated and your mind, body, and energy needs more time to integrate. 
At Wicca, you will explore the subjects of your interest further and learn more about them. After your graduation, you must remember that the journey towards knowledge is a never-ending one, so you must not stop learning. As time progresses, you can get busy with your life and that cannot be avoided. Try to self-pace yourself and find time to reconnect to the spiritual world as much as you can. Make a routine wherein you can daily practice your leanings for a small amount of time. Follow it strictly if it even means putting other things on hold.