Yesterday the whole country was transfixed by some weird Blade Runner/Mad Max effect that managed to turn the sky red and pretty much creep everyone out into thinking that the end of the world was upon us.
Images VIA
This wasn't actually the case and it turned out to just be some Saharan dust that Storm Ophelia brought along with it with its 100mph winds that battered the country, but it turns out that this isn't the last that we're going to see of it and it's going to be returning later this week, with vengeance. The Met predicts that we won't see it today, but that it will return on Wednesday, with a spokesman saying the following:
Southerly winds on Wednesday will mean the dust will return.

There will be an improving picture for the rest of the week as westerly winds move in.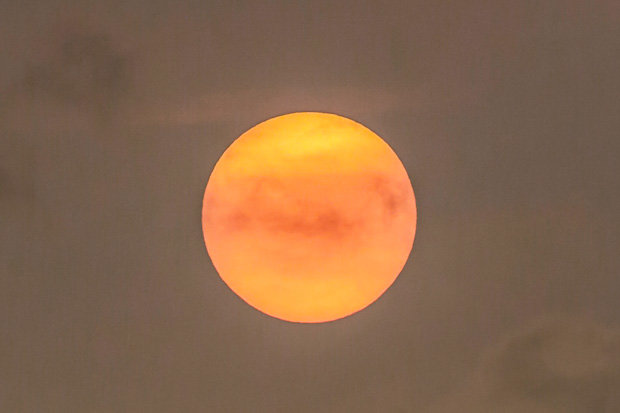 So yeah, get ready to go through that weird mixture of bewilderment and fear all over again on Wednesday. If you're an asthma sufferer though, you should probably be extra careful as Head of Asthma UK helpline Sonia Munde revealed that the dust storm could be potentially fatal:
We are deeply concerned about the toxic air from Saharan dust that Hurricane Ophelia has churned up, as this could pose a severe risk for the 5.4million people in the UK who have asthma.

Winds picking up the dust and particles in the air could trigger potentially fatal asthma attacks.
Be careful if you're sufferer basically. Three people also ended up dead due to the effects of the storm in Ireland, so you're probably advised not to do anything stupid and to keep your wits about you too in general. Stay safe.
For more storms, check out some pictures from the last time a 100mph storm battered Britain. Jokes.