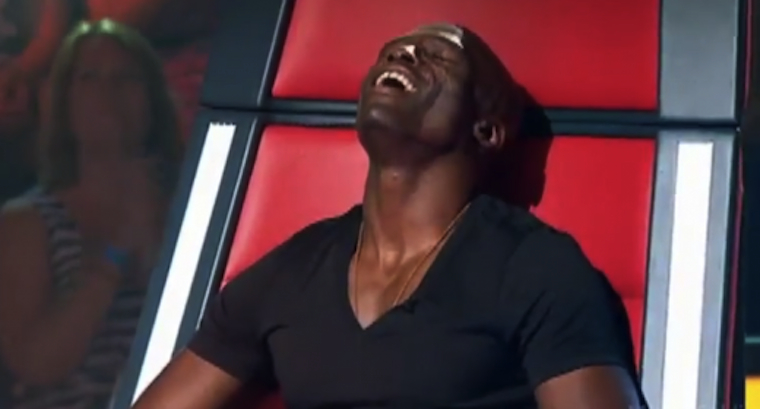 By now you probably know what The Voice is, even if you haven't actually seen it because it's all anyone ever seems to be banging on about on Facebook/twitter at the weekend. If by some miracle you haven't heard of it though, you can check out a Sick Chirpse article on it right HERE to get you clued up. If you don't want to read it then basically The Voice is some reality show on the BBC where the judges don't get to see the people they're judging, you only hear their voice. What a Unique Selling Point huh?
Anyway, even if you do know what The Voice is and how huge it is over here, you might not know that it's also huge ALL OVER THE WORLD. Including Australia, where bizarrely the judges include people that have absolutely nothing to do with Australia like Seal and the lead singer of Good Charlotte. Are Good Charlotte a huge deal in Australia or something, how in the hell did he land that job? Is he even a good singer? I mean Seal sure, obviously he has a good voice, but the singer from Good Charlotte? The only reason I can think that they would hand him this position is due to his status as a vague celebrity. And probably because he was available because Good Charlotte don't do anything anymore. Lifestyles of the rich and famous I guess.
This isn't an article about the selection process for the judges on The Voice though – although that would probably be quite a cool article in itself – this is about Seal's insane reaction to hearing people singing on the show. It is pretty much the equivalent of him having a wank on the show. He moves his hand in the same motion, the look of ecstasy on his face is and the way that as the contestant sings higher, he just gets louder. You might think that this is an exaggeration – check out the clip below though and you'll see it's no fabrication. I wonder what Seal does when he gets kissed by a rose? Ok I'll stop now, enjoy the clip.
[yframe url='http://www.youtube.com/watch?v=CFYZj9noPiM']