Two 18-year-olds have been arrested on suspicion of attempted murder after stabbing a student at a University of Warwick halls of residence.
A 19-year-old man was taken to hospital with stab wounds after emergency services were called to the scene yesterday afternoon, reports The Telegraph.
According to 'Cov Boy' on Snapchat, the stabbing was set up by a girl and her ex-boyfriend who had travelled up from London (at least I think that's what he's trying to say)…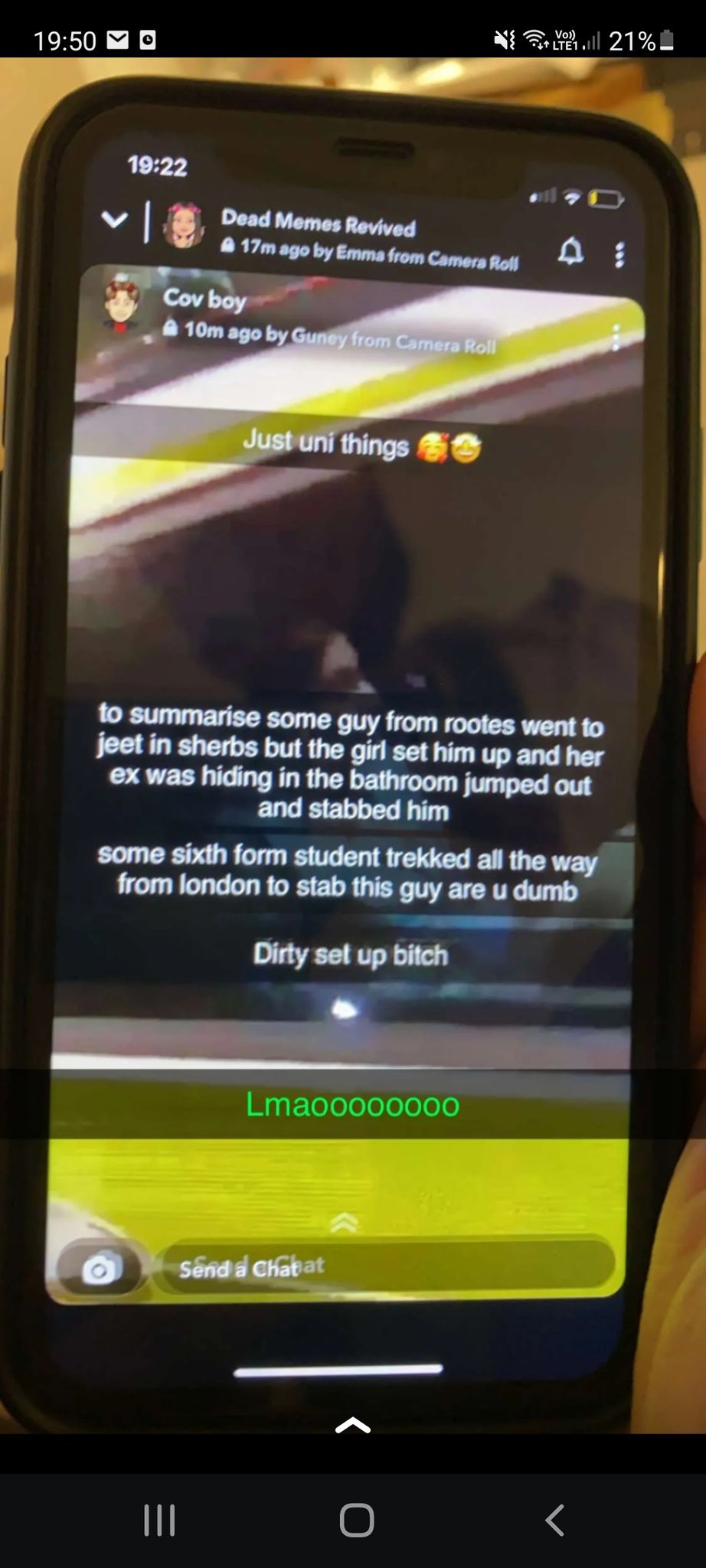 A Warwick uni spokesperson told Coventry Live there was no danger to students or staff at the 794-room blocks, which accommodate first year students.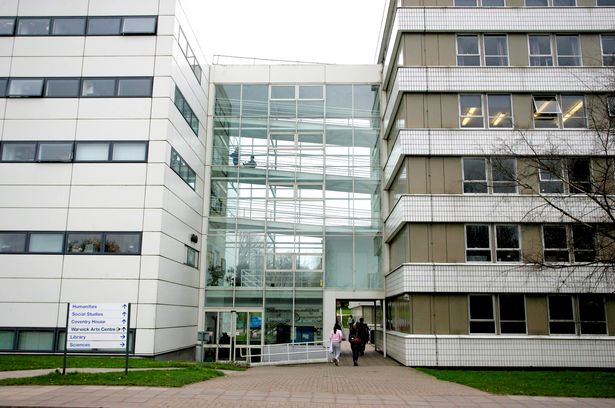 A statement from Warwickshire Police says:
A man was taken to hospital after a stabbing in Coventry.

Police were called at 4.32pm yesterday (Wednesday 17 November) to reports that a man had been stabbed at a property in Scarman Road.

Officers attended and found a 19-year-old man with stab wounds.

He was taken to hospital where his injuries are not thought to be life-threatening.

An 18-year-old man from Kings Langley, Hertfordshire and an 18-year-old woman from London have both been arrested on suspicion of attempted murder.
The university added:
We want to reassure those concerned by a continued police presence around Sherbourne that there is no danger to students or staff. We can confirm an incident has taken place that has since concluded.

Police officers remain on site as part of an investigation following the incident, as do members of Warwick staff.
Here's a clip of officers turning up at the scene…
Fear women pic.twitter.com/QPYhofZPI3

— KM (@k1renm) November 17, 2021
No doubt Coventry uni will be using this incident as further ammunition as to why their uni is superior to Warwick's. Although the UK universities league table would beg to differ – Warwick is 8th and Coventry is 16th! Still, at least they don't have sixth form students coming up from London to stab you on campus. That's got to count for something.