You might remember the story of MMA fighter War Machine from a couple of years ago, when he kidnapped his porn star girlfriend Christy Mack and sexually assaulted her, then proceeded to go on the run for ten days. It was a pretty crazy and insane story until he ended up getting caught, and ever since then we've received periodic updates about his time behind bars.
Featured Image VIA 
It was finally time for War Machine's trial last week and he was convicted of 29 counts of sexual assault, kidnapping and battery and could now spend life in prison when he is sentenced on June 5th. Surprisingly though, he doesn't seem that upset about the development, instead insisting that he had found God and accepts that he was a compete and utter dickhead and only wants forgiveness now.
Utilising his Twitter account from his jail cell, he issued the following grovelling statement:
Well, that didn't go very well, now did it? Would you believe me, though, if I said that I have nothing but joy inside, even now as I am sure to receive some type of life sentence? It's true.

Often times I have heard men in neighbouring cells go to their cells and cry after receiving such news, but how can I? How can I cry tears of sorrow over the circumstances responsible for saving my soul?

These circumstances are what has transformed me into a real man, how can I disrespect god by weeping over them? How much is a soul worth? Is a life sentence too high a price?

Not at all, I gladly trade this false life in for the real one to come; I have been nothing but blessed by all of this.

Now, if only I could somehow receive Christy's forgiveness… And if only I could one day hear that she too had been saved! That would remove every last bit of tarnish from this tragedy.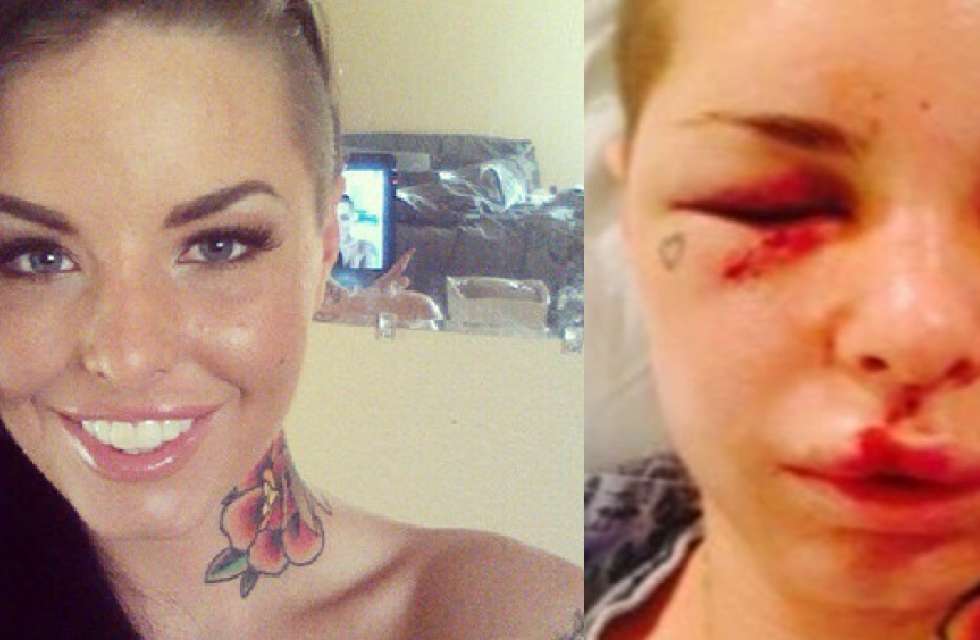 CHRISTY: I am sorry for the man that I was, I am sorry for hurting you. One day, when enough time has passed, and when your wounds are fully healed, I hope that you will write to me, or, perhaps, even visit me, so that I can apologize completely, and so that I can tell you about all that I have found in regard to god. He is real and can heal and complete you deep inside, if only you knew the full extent to which he had healed me… I will never cease to pray for you.

MELISSA & SHANNAH: You have been the best sisters a guy could ever ask for, I love you two so much.

BRANDON: You have gone far above and beyond the call of duty as a friend, I'm still in awe of all you have done.

STACI: Thank you for your service to god, without you I may never have been found.

PHIL: Thakk you for your presence at court, sorry for failing you as a protege.

HERMAN: Sorry for failing you as a mentor, you have grown into a good man, I am proud of you.

JULIA: You have been a true gift from god, if only…

And to the rest of my loved ones: Never worry about me, I am at peace, I am alive and happy for the first time in my life.

CLARK COUNTY DETENTION CENTER KOPPENHAVER #2519422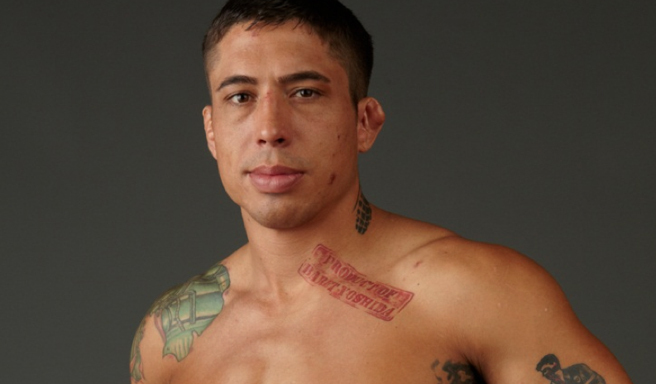 Yeah, quite a huge turn around from the psychopath that brutally beat his girlfriend eh? Not sure if War Machine is for real or if he's saying all this stuff to try and receive a shorter sentence, but I doubt even if it was reduced it would be enough for him to have much of a life behind bars. Something to cling onto I suppose.
I hope what he's saying is real and he truly has found peace because he was obviously a very troubled man, but I don't think that should excuse his actions and he should receive some kind of punishment. We'll find out what that is on June 5th.
For more prison time, check out this guy who was in prison for 44 years experiencing Times Square for the first time. Deep.