You probably remember us writing about the 16 year old virgin who won a trip to a sex island party last week and predictably he's gone over there and only gone and fallen in love with one of the girls he shagged. You could have set your watch by it hey?
Images VIA
Brian said he had an unbelievable time on the trip and is hoping that the woman will soon fly out to New York to be with him. I'm sure she will when Brian ends up footing the bill for her flight and paying for her visa, although I'm not sure how long she's gonna stick around after that.
Brian also revealed that his mother hasn't spoken to him since he agreed to go on the trip but that he doesn't care because he got to have sex and do drugs loads. Fair play I guess. Here's exactly what he had to say: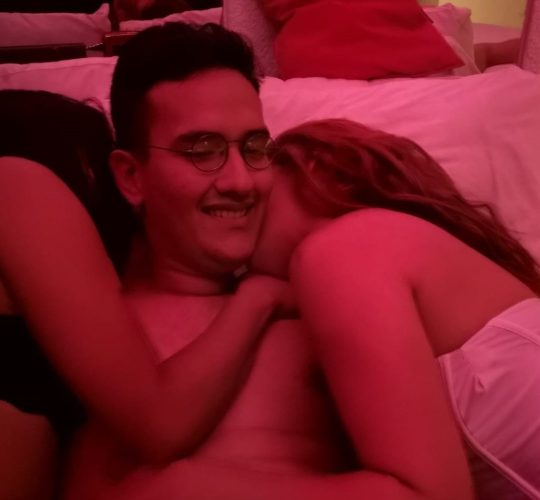 It was incredible, so amazing that I want to cry just thinking about it.

I had sex for the first time, alcohol for the first time…

I was really nervous at first but the other men did everything to help me and put my mind at rest. They became like a family to me.

Every guest was allowed to choose two girls who would spend the entire vacation with them.

One of my girls was called Andrea, and I fell in love with her. I want her to be my girlfriend, she treats me so well.

The sex I had with her felt incredible.

I want to marry her, and she says she wants to come and live in the United States. I've kept her number and hope to see her again soon.

I did so many things over the weekend which I'll never forget. I salsa danced with topless women. I played strip tennis with the girls taking off their clothes as we played. It was amazing and unforgettable.

But the best part was the sex. I didn't expect that I would like it so much, but I absolutely love it.

It's an awesome feeling.

On the first night the two girls go me drunk and I had sex for the first time in my life. It felt so good.

I didn't know what to do, but they did it for me…But soon they were making love to me and it felt incredible.

I want all the kids who laugh at me in school to see how much of a man I am.

I have two girls and they have none.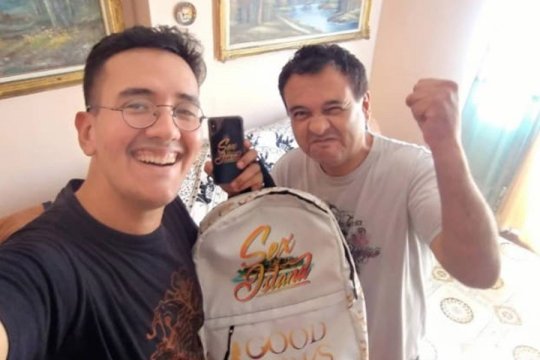 Hmmmm Brian I think you'll find out that you've got two girls that you've paid for which isn't exactly anything to brag about. Or maybe it is in 2018, who knows? All I know is that Brian sounds like a complete and utter tool and all the guys at school are probably going to laugh at him even more when someone else pays his two girls more money than he can for their services and he's left with none and pretty much becomes an incel again. I don't think there's any way any woman is gonna be interested in him again after reading these interviews on the internet. Guy seriously has no clue.
For more information on the sex island trip, check out this detailed diary that one guy made from it. Pretty NSFW.