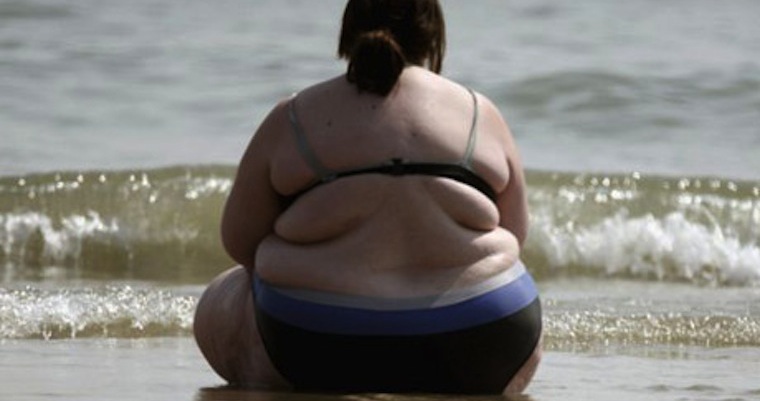 MM NOM NOM NOM FATTY FATTY FATTY, GET IN MY BELLY I'M GONNA EAT YOU ALL UP!
What's more disgusting than a massively fat obese person in a bikini? Not much. But this disgusting spectacle turns into a humourous one when the said fat bastard is seen to be struggling just as a retarded whale would. Now before any of you call me out for bullying, fvck you. This is merely light hearted shits and giggles at something you may see on You've Been Framed after Harry Hill's drank one too many Super Ts.
I guess you could say that this is Darwin's theory of natural selection/survival of the fittest working it's magic. This woman obviously eats too many burgers and fries and probably guzzles them down with litres of Coca-Cola on a daily basis, therefore becoming the fat oaf that she is.
Here's a video that some funny fucker's managed to capture of the said fatty struggling to walk out of the sea while there's a mild current attempting to guzzle her in so she can once and for all be re-united with her own kind: the whales.
(Note the filmmaker stating 'she's going to drown' at one point. There is no doubt in my mind that the person holding the camera would have filmed her to her death, and still would have uploaded it onto YouTube.)
See you in hell, check it:
[yframe url='http://www.youtube.com/watch?v=kNdUbAMY7-M&']