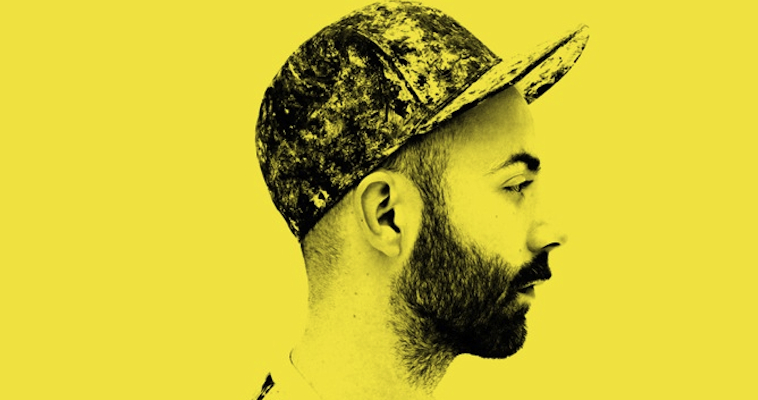 You might remember last month that we hosted a live stream of The Rapture playing one of Vice's special engagements in London. The Sick Chirpser went down to the gig too and maybe had a good time, I'm not sure he has a pretty enigmatic writing style. In any case you can decide for yourself here by reading his review of the night.
Anyway, enough about last year's special engagement we're all about now, and Vice have lined up another one for tomorrow night in Paris and it's taking part on the second floor of the Eiffel Tower. I'm not sure how high up that is – probably not that high right if it's the second floor – but even so you have got to admit that that is pretty cool.
The guy playing is called Woodkid and I don't know much about him except that he's a French visionary producer/indie artist who has also managed to direct a few cool music videos in his time, most notably Katy Perry's Teenage Dream (great video) and Taylor Swift's Back To December (haven't seen that one but I did meet her guitar player's brother in Savannah Georgia last year. Cool story bro).
Woodkid also has a song called 'Iron' which he says he can't wait to perform in the Eiffel Tower because 'performing my song Iron in a huge iron tower will make this performance so special. I just can't wait to share this epic moment with all of you!' Apparently this song was used in an Assassin's Creed advert too, and yeah after checking it out on YouTube I have actually heard it and I think I've even watched the video before. I guess Woodkid is actually a pretty big deal huh?
So yeah, the stream starts tomorrrow at 7:30pm. As with all the Special Engagements there's a chance for the fans to contribute to the action, so here's how you can get involved with this one:
Fans can tune in to www.noisey.com/specialengagements to check out the Special Engagements Paris announcement video and learn how to attend and how they can make the show their own.
For Special Engagements in Paris with Woodkid, fans will determine the following aspects of the performance via polling widgets, Twitter and Facebook:
Engagement 1: Meet Woodkid on Top of the Eiffel Tower. Woodkid will offer one winner the chance of a lifetime — to meet the performer at the top of the Eiffel Tower after the show.
Engagement 2: Win a Personal Song Dedication. Woodkid will give a shout-out in front of thousands of viewers around the world, personally dedicating his hit song Iron to one lucky fan.
Engagement 3: Choose Which New Song Woodkid Will Debut in Paris. Fans will vote on which new song from Woodkid's upcoming album he will play to open the show.
I guess you might be a little late to influence any of that stuff – especially the chance to meet Woodkid – considering the show is tomorrow but you might as well check it out just in case. Whatever you do, you wanna make sure you're back here tomorrow at 7:30 for the live stream. Just click play on this player below and it'll start.