Ok, so everyone who knows anything about football right now (well, the Premier League – or EPL as Venky's chairman Anuradha Desai calls it – at least) knows who Venky's are: the Indian chicken manufacturer that has recently overtaken Blackburn Rovers, sacked manager Sam Allardyce for no real reason and then subsequently stated they expected to finish in the top five of the Premier League with a £5million budget in the January transfer window. Then promptly made even bigger idiots of themselves by contradicting this statement and trying to sign Ronaldinho for £20million on the 4th day of the transfer window. Much has also been made of the fact that Anuradha Desai has never even seen a football match, despite claims that she 'enjoyed watching the World Cup on TV in India.' But just who exactly are Venky's? And have they always been this idiotic throughout their career in chicken?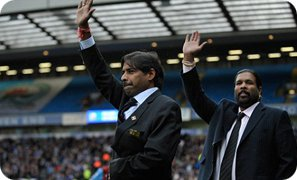 Remarkably, Venky's have only been a company since 1971 – that's less than 40 years – and have risen from a small family run business started by Dr. B.V. Rao near Hyderabad into Asia's largest poultry provider, employing over 1,500 people and providing the chicken for many of your favourite (?) meals such as Domino's Pizza, McDonalds and KFC. Don't look so surprised, you didn't think they imported the chicken all the way from Kentucky to India did you?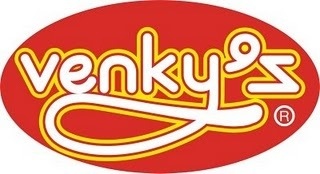 The hatchery was originally named Venkateshwara and was opened by Rao – who is now known as the Father of the Indian Poultry Industry and was also awarded the title of Padmashree, India's highest civilian award – after he unfairly lost his job working at the Osmania University hatchery. The money used to set up Venk'ys was actually saved by his wife, Uttaradevi – this is mentioned in every dispatch about the company's history, emphasising its family values – and established a 70% market share within India inside its first year. The company continued to grow and go from strength to strength as it embraced new technology and development, and in 2000 was listed as number 67 in Forbes top 100 Global Small Business.
Venky's motto is QUALITY AND TECHNOLOGY and their website tells us that Rao 'strived ceaselessly for over four decades acquiring the latest technologies from all over the world and assimilating them into the Indian industry; he crafted the Indian poultry industry as a vibrant, fully integrated technology with productivity level surpassing the best in the world & thereby giving India a place of pride on the poultry map of the world.' Apparently, many Indians had never even eaten an egg before Venkys – now many begin their day with one. Suitably gushing sure, but it does seem like this guy is pretty much the Hugh Hefner of the Indian chicken world, and he even looks the part, kinda.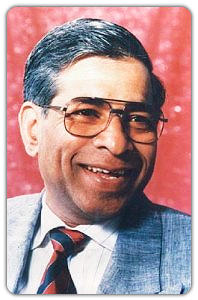 Rao himself died in 1996 and handed over the reigns of the company to his eldest daughter, Anuradha Desai, who continued the tradition of technology, quality and global expansion, and was also named President of the World Poultry Science Association the year she took over the company. Seems like she knows her chicken. Under the stewardship of Desai, with the aid of her two brothers and husband, the company has continued to expand and has branched out into other fields within the poultry field such as nutritional health produce, disease control and bio-security products (although I'm not sure what that could possibly mean??) as well as establishing production plants and offices in locations as diverse as Brazil, Switzerland, Australia and Vietnam.
Anuradha has been described as being 'instrumental' to the growth of the company and apparently adopts a 'pleasant but firm leadership style.' She is quoted as stating : 'You have to invest in building up relationships with people, give them the freedom to work towards goals and when you spend time with them and understand them, they are ready to put in their best for you, be it man or woman.You can't hold a stick and frighten anybody into working for you. Instead, if you sit with them and work with them, you can be assured of results.' I guess this didn't apply to Sam Allardyce, huh? She does look like a bitch though, so maybe she was just saying all that crap.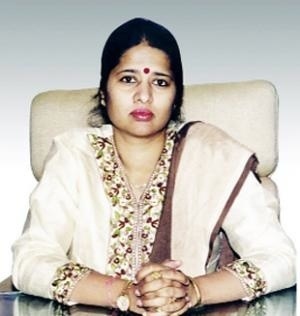 So why don't they just stick to chicken, they seem pretty good at it? According to Venky's website, they 'share many values and ambitions' with Blackburn and plan to help push them forward in realising their potential as a 'global brand'. Sure, this sounds good, and – given their past in the poultry industry – even possible, but with their initial actions and comments they have most certainly come across as clowns. Despite her expertise in chicken, it seems as though Arunadha Desai is the same as every other woman when it comes to football – clueless.