A yoga master and vegan advocate claims to not have had a cold in 20 years – and he puts his good health down to sniffing his own pee everyday. Whatever happened to a day in bed and a nice, hot Lemsip?
Images VIA
Sam Cohen, 41, has been filling his nostrils up everyday when he goes to the loo for the past 19 years. Not only does it help prevent sickness, but apparently it's boosted his sex life too.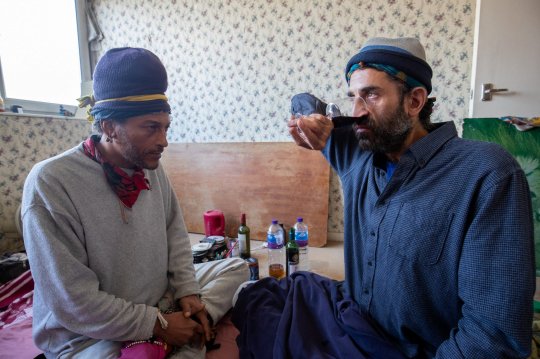 Here's what he had to say on the matter:
It is not possible to get a cold when you constantly drink through the nose.

You can feel under the weather but one drink up the nose and any clouds start to evaporate.
As well as being a yoga expert – he even helped to invent a special type of the practice centred around drinking pee through the nose – Sam is also a special needs teaching assistant from Islington, north London.
If you're wondering how he keeps this practice up on a day-to-day basis, he explained:
I take a cup with me. If I have to go to the bathroom I take it with me, close the door and drink through my nose.

You feel like Superman – you're going to go into a phone booth and do something nobody knows and it's a secret.

You've got your cup concealed and you go to the toilet and you come out and you look glowing and refreshed.
Who knows, maybe this is what the DC lot have been doing to keep their powers going this whole time?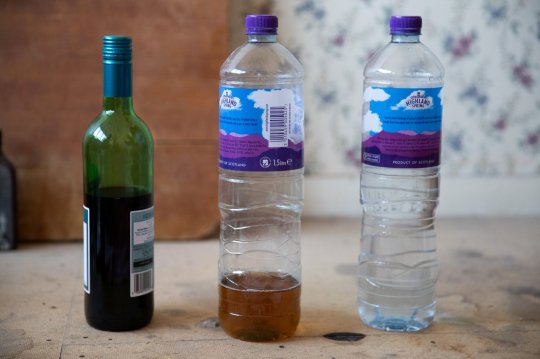 It's not just at work where he's managed to secretly catch a whiff of the goods – apparently Sam's the member of a very exclusive type of mile-high club.
I've done it on the plane – I'm probably the first mile-high nose-drinker.

There have been some fancy hotels in London – in the Dorchester Hotel and in some famous night clubs – the Ministry of Sound.
Looks like he's part of the Pee Party Movement.
Before I was often drained and drowsy. I was 22 and once I started to drink urine I started to get younger again.

The urine is just like an overall boost. It will make you feel younger and make you have more hardness. It does actually make you last longer.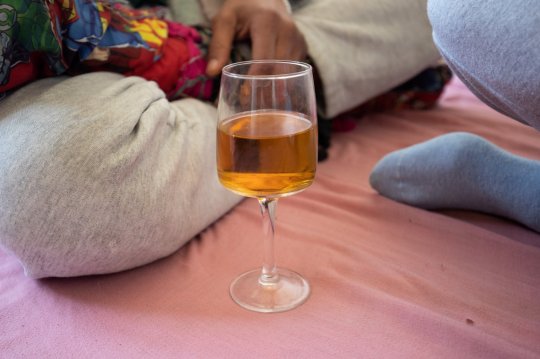 While it certainly sounds like Sam's reaping the benefits of this unusual form of therapy, not sure whether we're ready to take the plunge quite yet. If any of you decide to try, hit us up and tell us how it goes.
Or, if you want to take it one step further, check out this woman who drinks her own piss everyday. Bottoms up!