There's no denying that David Bowie is one of the most iconic entertainers of all time, so it's no surprise that Vans have partnered with his estate to release some new limited edition sneakers to celebrate his life and career.
Images VIA 
Vans' Slip-On 47 V DX, Era, Old Skool, and Sk8-Hi models will be transformed into versions paying tribute to some of Bowie's most beloved eras, including Space Oddity, Hunky Dory, Ziggy Stardust, and Aladdin Sane. If you don't think this is a good idea, then just take a look below to see how gorgeous these shoes look: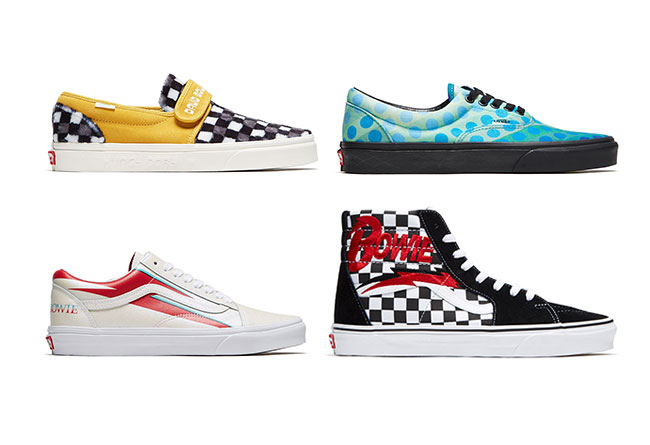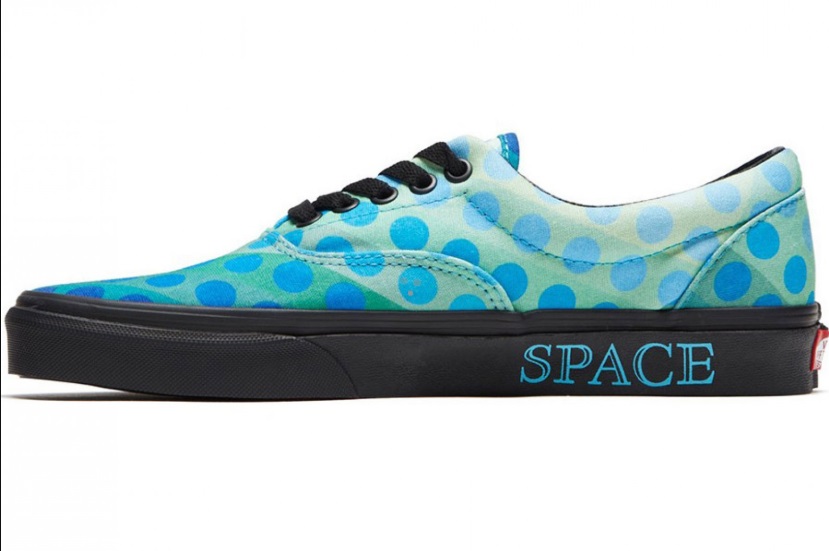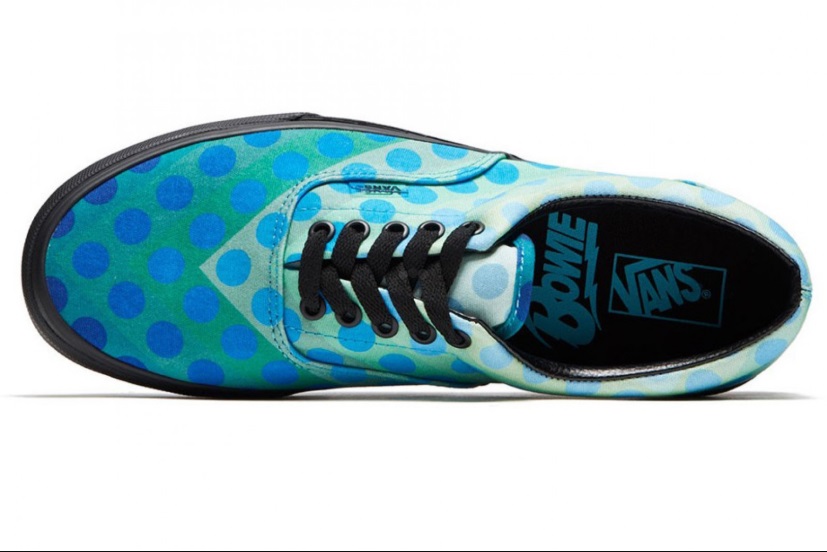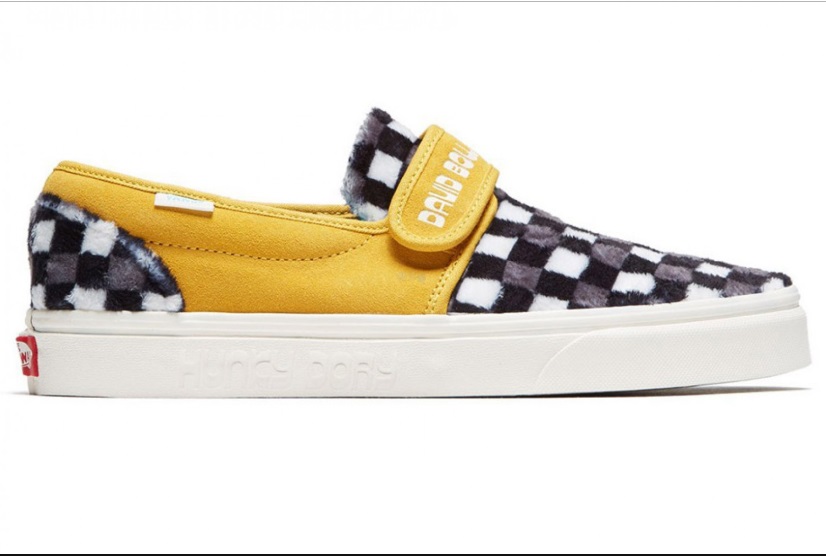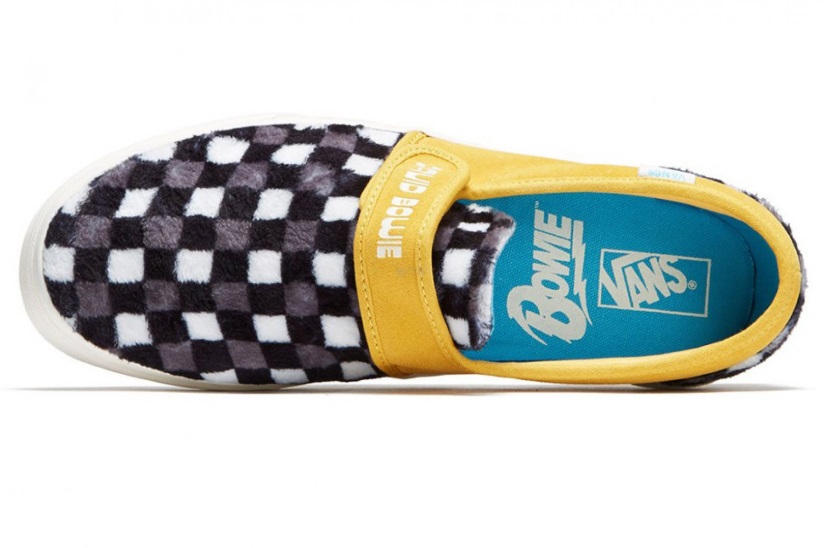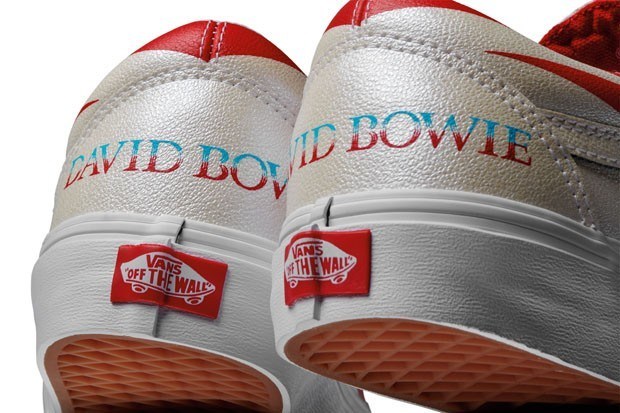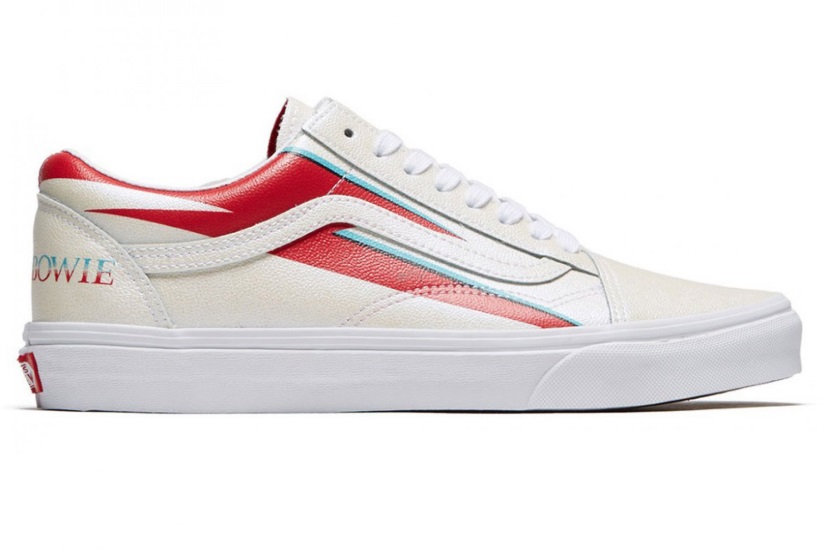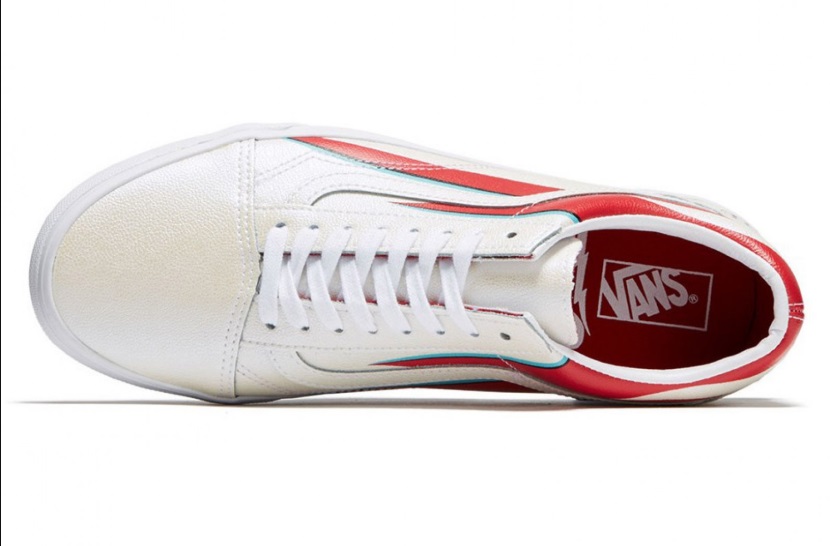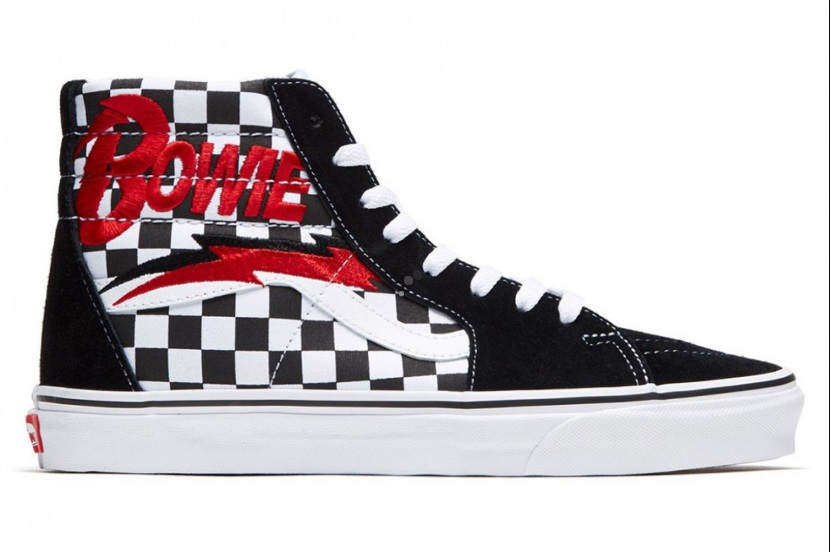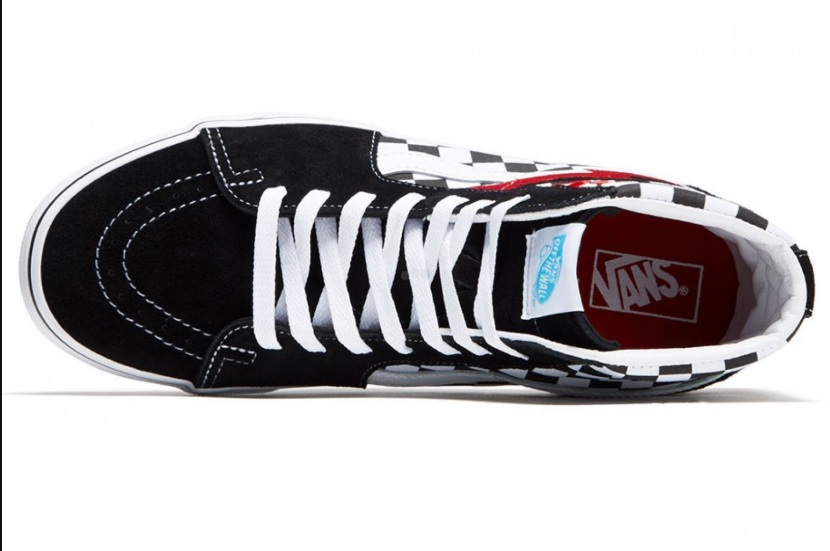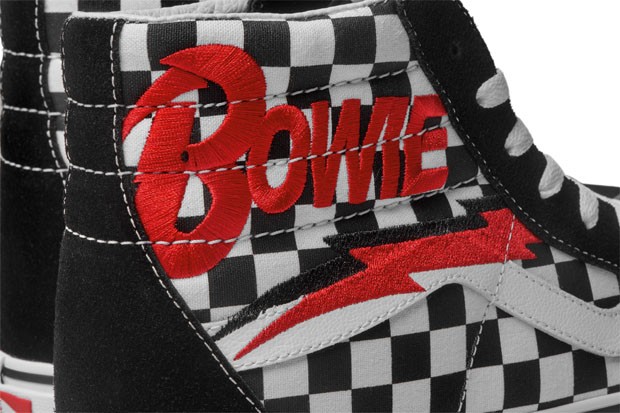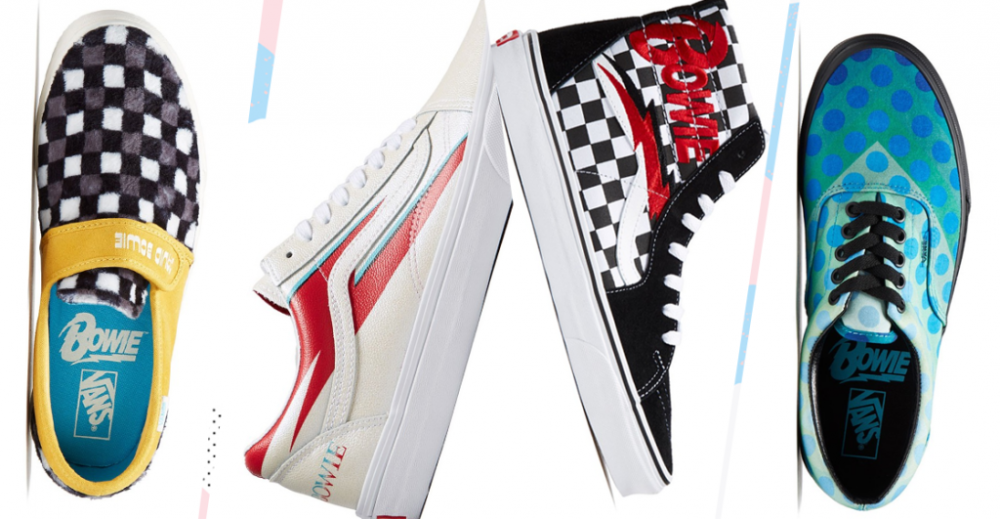 Yeah, I'm not really one for limited edition trainers – I always think that you wouldn't want to wear them because it would ruin them and if you didn't wear them then nobody would see them so what's the point? – but I really do think these ones look dope, especially the hi tops.
Unfortunately, there's probably no way I'll ever be able to get my hands on them. Not only are they limited edition, it looks likely that they'll only be coming out in America with no option to ship to the UK as that's what usually happens with these things. Or you have to add an extra $60 onto them for the shipping, so yeah, probably not gonna happen.
If you got money to burn and love trainers though, people are saying that they're going to be dropping around April 5th. Make sure you keep an eye out because I'm pretty sure they'll be snapped up straight away.
For more of the same, check out these avocado trainers you can now buy for £100. A great alternative.