One of the scariest people on television in the 1990s was WCW wrestler Big Van Vader, who aside from being terrifying was amazingly agile for someone who was 6 ft 5 and 400+ lbs. 
Featured Image VIA
Today we're flashing back to what was probably the most gruesome moment of Vader's career – the match where his eyeball popped out of his head and he pushed it back in. With his finger.
Here's the clip from his early days in AJPW fighting Stan Hansen:
Gross. What's even crazier is that Hansen had already broken Vader's nose in the opening exchanges of that match and they carried on battering each other for 20+ mins after Vader pushed his own eyeball back into his skull. Pretty sure they don't teach you that at wrestling school. What a badass.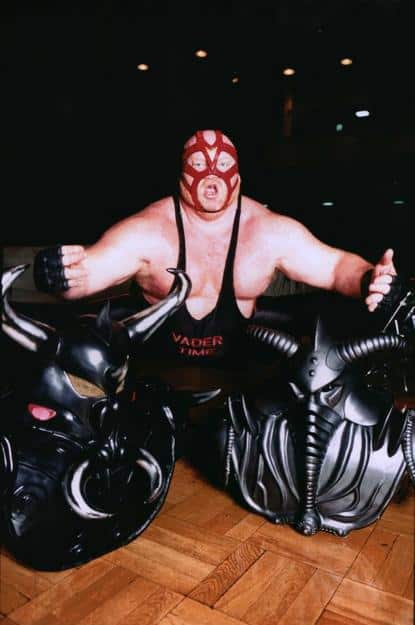 For more pro wrestling flashbacks, click HERE.