Everyone has an opinion about ISIS bride Shamima Begum's appeals to be allowed back into the UK, but it turns out that she isn't the only member of the organisation who is desperate to return home.
Images VIA 
24 year old jihadist Hoda Muthana ran off to Syria to join ISIS back in 2014 but is now claiming that she was brainwashed and made a big mistake and wants to return to the United States. She's currently living in a refugee camp in the al-Hol refugee camp in northern Syria after deserting the terrorist organisation. Here's what she had to say about the situation: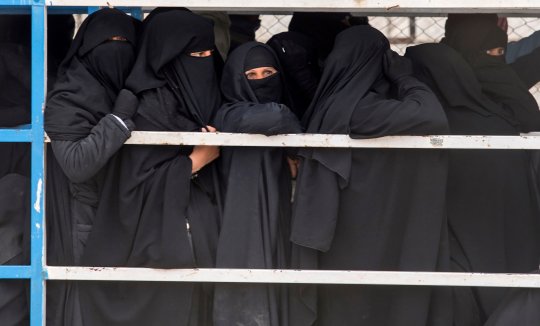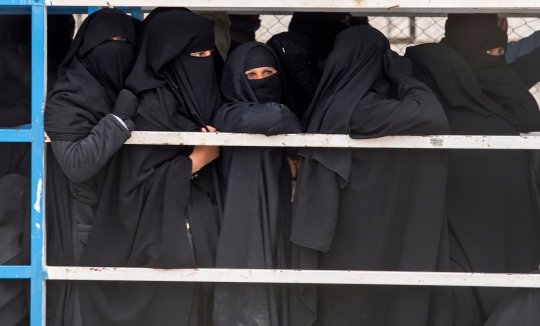 We were basically in the time of ignorance … and then became jihadi, if you like to describe it that way. I thought I was doing things correctly for the sake of God.

I look back now and I think I was very arrogant. Now I'm worried about my son's future. In the end I didn't have many friends left, because the more I talked about the oppression of Isis the more I lost friends. I was brainwashed once and my friends are still brainwashed.

You want to go out with your friends and I didn't get any of that. I turned to my religion and went in too hard. I was self-taught and thought whatever I read, it was right.

I would tell them please forgive me for being so ignorant, and I was really young and ignorant and I was 19 when I decided to leave. I believe that America gives second chances. I want to return and I'll never come back to the Middle East. America can take my passport and I wouldn't mind.
I mean are we sensing a pattern here? Seems like all of these ISIS brides are just begging to come back home after the signed up and it was pretty crap and ISIS eventually got defeated. I'm not saying that they shouldn't be forgiven because we all do dumb stuff when we're young, but running off to another country to join ISIS is bit more of a serious issue than borrowing your parent's car or getting wasted and puking up everywhere. As such the 'punishment' should probably fit the crime before she's rehabilitated and let back into the US – just not really sure of a fitting 'punishment' for this one. It's tricky.
For more of the same, here's what Danny Dyer thinks about the situation. Can always rely on Danny.