Urban Nerds is a family of creatives, born in East London in 2007, on the streets, in clubs, on t-shirts and online.
Ready for your AW13 wardrobe the crew drops a fresh range of winter warming clothing and hats — all handmade in the UK, all strictly limited edition and all available exclusively from The Urban Nerds Store.

Nerds represent the full 360° in underground urban culture and lifestyle, having built a unique and loyal network from a following that began in East End basements and dark warehouse corners across the capital. Six years on and Urban Nerds have amassed thousands of dedicated Facebook fans, Twitter followers, mailing list subscribers and blog readers unified by a passion for music & British street culture.
Part of this passion has seen the Urban Nerds crew launch its own exclusive clothing label, centred on the iconic bandana and sunglasses clad logo. The latest capsule collection twists the classic Nerds logo with a playing card inspired design, featured on sweats, tees, beanies and more.
Urban Nerds Limited Edition Club Crew Neck Jumper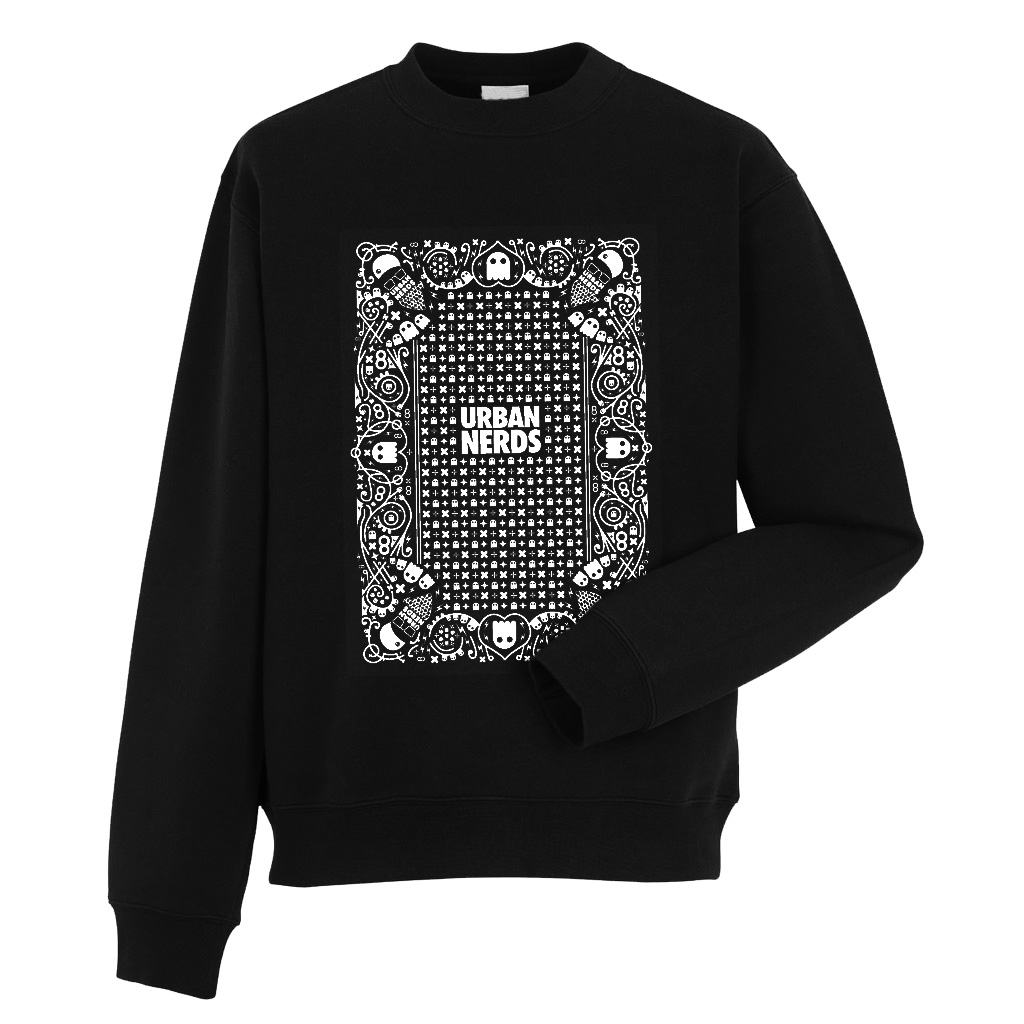 Limited edition Club crew neck jumper in black, with Urban Nerds playing card inspired print. Produced in the UK on heavy weight jumpers, each piece includes Urban Nerds logo label detailing on the back and comes complete with an Urban Nerds sticker pack.
Black Crew Neck Jumper with white print £38.99 inc. Postage, Packing & Urban Nerds Sticker Pack.
Available exclusively from The Urban Nerds Store.