Naked calendars seem to be becoming more and more popular recently – kinda strange considering Calendar Girls was such a successful movie so long ago – and the latest people to get involved are the University Of Liverpool's women's rugby league team.
Images VIA 
Not sure how many people are really that aware of the team to begin with, but they might achieve more in their target of raising money for Joining Jack – a charity dedicated to finding a cure for Duchenne Muscular Dystrophy – with the decision to get naked. They took the pictures at the Docks and Wavertree's Mystery park, with the club's social secretary saying the following: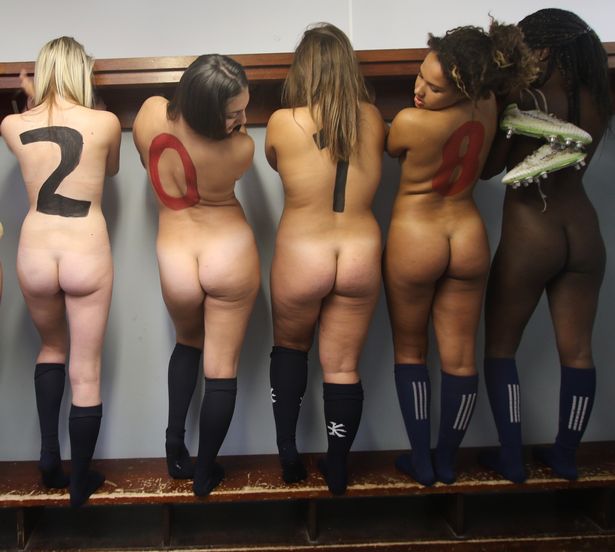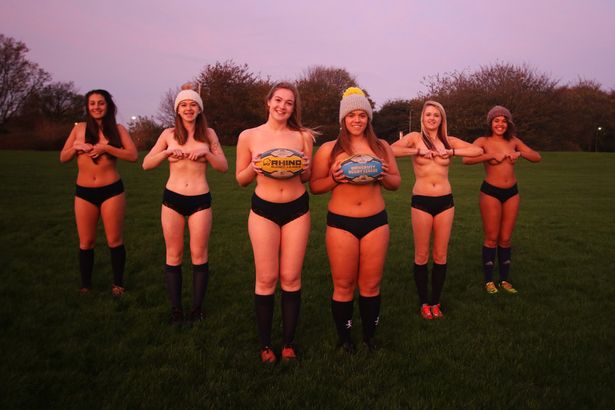 It was cold. Really cold. We tried to do it really early in the morning, about seven o'clock, but it was when all the dog walkers were there.

You got a lot of faces turning and people who were trying not to look but going around the park in a loop!

We're quite a small, close team so when someone said yes, everyone else started to follow because we're so supportive of each other. When we were doing it, it was a laugh.

We did it in our changing rooms, in Wavertree Park and some by the docks.

Everyone has been really supportive and really helpful. We've had other societies contacting us and asking if they can help.

As well as raising money for charity, the naked calendar is intended to encourage women to embrace and love their bodies.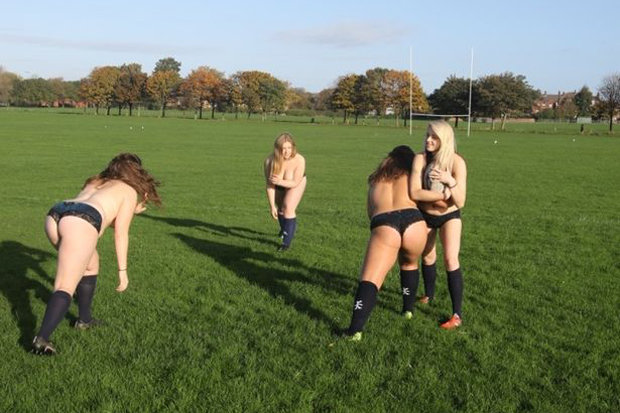 Fair play to them, that's more than an admirable stance, although I'm not sure if the sample shots on this page are really what I would be expecting from a naked calendar if I picked this up. Kinda misleading, but maybe they're saving the really good stuff for the people that are actually going to drop £10 on this. Let me know if you pick one up.
For more of the same, check out Emily Ratajkowski's advent calendar shoot. Now that's more what I'm talking about.