One person who hasn't got their first year at uni off to the most promising start is a UCLA fresher known as 'Ashly', who sent an aggressive list of demands to her roommates before even meeting them.
Featured Image VIA
The message was shared by one of its two recipients online (the girl in the image above mocking the situation), who explained that it was sent because Ashly's earlier messages hadn't drawn a response for a couple of days:

Here's what the recipient sent in return: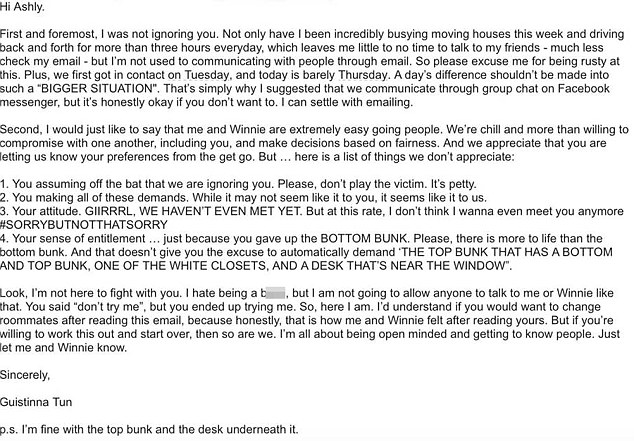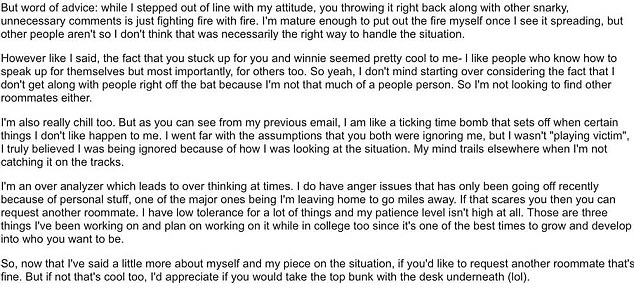 There' s no chance these three living together is going to end in anything but tears, right? Saying things like "don't try me" and "sorry not sorry"? Talking about "fighting fire with fire"? This lot are going to straight up kill each other by the end of the year. Hopefully it will provide some more content along the way.
Never forget – the girl at Southampton uni who took out a flamethrower on her housemates for ignoring her.