Image VIA
A student at the University of Illinois was charged yesterday with aggravated criminal sexual assault after trying to re-enact scenes from Fifty Shades of Grey with a girl he'd picked up and taken back to his room.
21-year-old bio-nuclear engineering student Mohammad Hossain took a 19-year-old fellow student back to his and, according to prosecutors, "bound the female's hands and legs and covered her mouth with a necktie, which was then followed by hitting her with a belt". The girl began crying and begging Hossain to stop, but he wouldn't.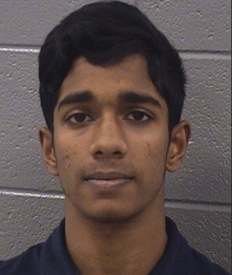 Instead he began punching the girl and sexually assaulted her. When his roommate returned while this was all going down Hossain blocked the door and wouldn't let them enter.
In a beyond diabolical move, Hossain then Facebooked this an hour after the assault:

So yeah, he didn't exactly feel bad about it afterwards.
So not only is Fifty Shades a terrible film for idiots who've never heard of sex before it also seems to have convinced dumb fuck students that this is the kind of thing girls like, even when they explicitly tell you to stop.
Good luck finishing that degree bro.