It looks like the UK has a favourite new type of porn and it comes from a galaxy far, far away.
Featured Image VIA
Yes, the latest sex trend to emerge in Britain is Star Wars themed porn and despite the fact that it's all very tongue in cheek, there's been a huge 663% surge in the amount of sci-fi themed porn viewed since May 4th. This is obviously due to the whole Star Wars 'May The 4th Be With You' holiday, but apparently the craze has been continuing beyond this date.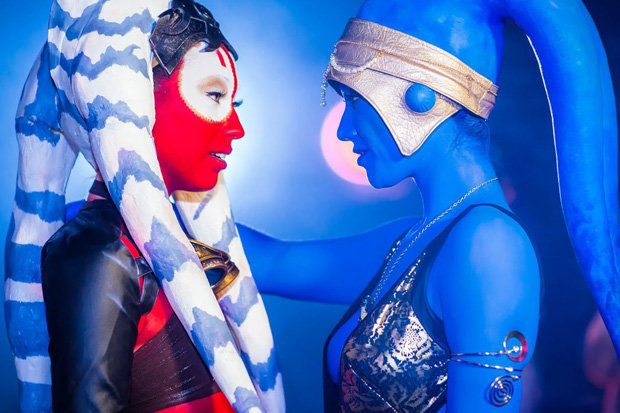 Fortunately for Star Wars porn fans (who have been searching for these movies alongside key words such as "anal" and "lesbian") there is a lot of material available online including 'Star Wars XXX' and 'Darth Vader Getting A Blowjob From Princess Leia'… subtle.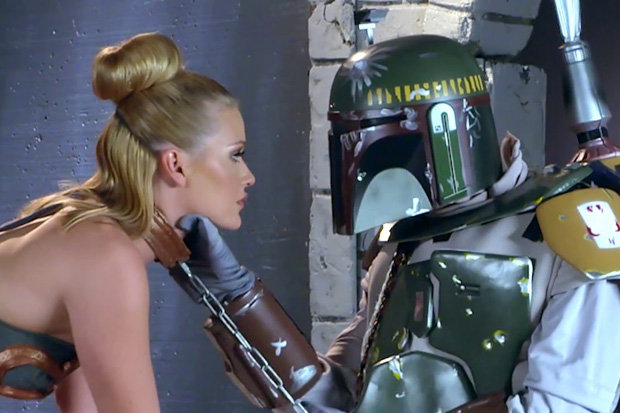 PornHub has ranked Star Wars as one of their top parody searches, beating other favourites such as Star Trek, Harry Potter and Game of Thrones. Guess people just love getting their Lightsabers out.
Images VIA
For more outrageous porn parodies, check out this 'Gogglebox' one called 'Gobblecocks'. Wow.