The spectre of paedophilia unfortunately hangs over modern day society at the moment, but there are a number of vigilante groups out there that are doing all that they can to try and prevent these guys from destroying the innocence of childhood.
Featured Image VIA
One such group is the Newcastle based Dark Justice who have released a load of videos of them intercepting paedophiles who thought that they were on their way to meeting underage children. In their latest upload, they encounter an erratic 40-year-old man named Richard Hewitt, who had driven from Cheshire to Newcastle thinking he was going to meet a 13-year-old girl that he had met on a chat room and take her virginity.
As soon as he steps out of the car he starts going crazy and protesting his innocence before trying to smash his phone so that none of the messages on there can ever be read. Seem like the actions of an innocent man hey?
https://www.youtube.com/watch?v=nuAqwbnHXPg
Yeah, you aren't fooling anyone there mate. It turns out that Hewitt had been subject to a Sexual Offences Prevention Order since 2007, and has committed 26 previous offences. Surprise surprise.
He pleaded guilty to attempting to meet a child after sexual grooming and has been sentenced to two years in the slammer because of it. Judge Robert Adams said the following (and here's a screenshot of some of his disgusting WhatsApp messages too):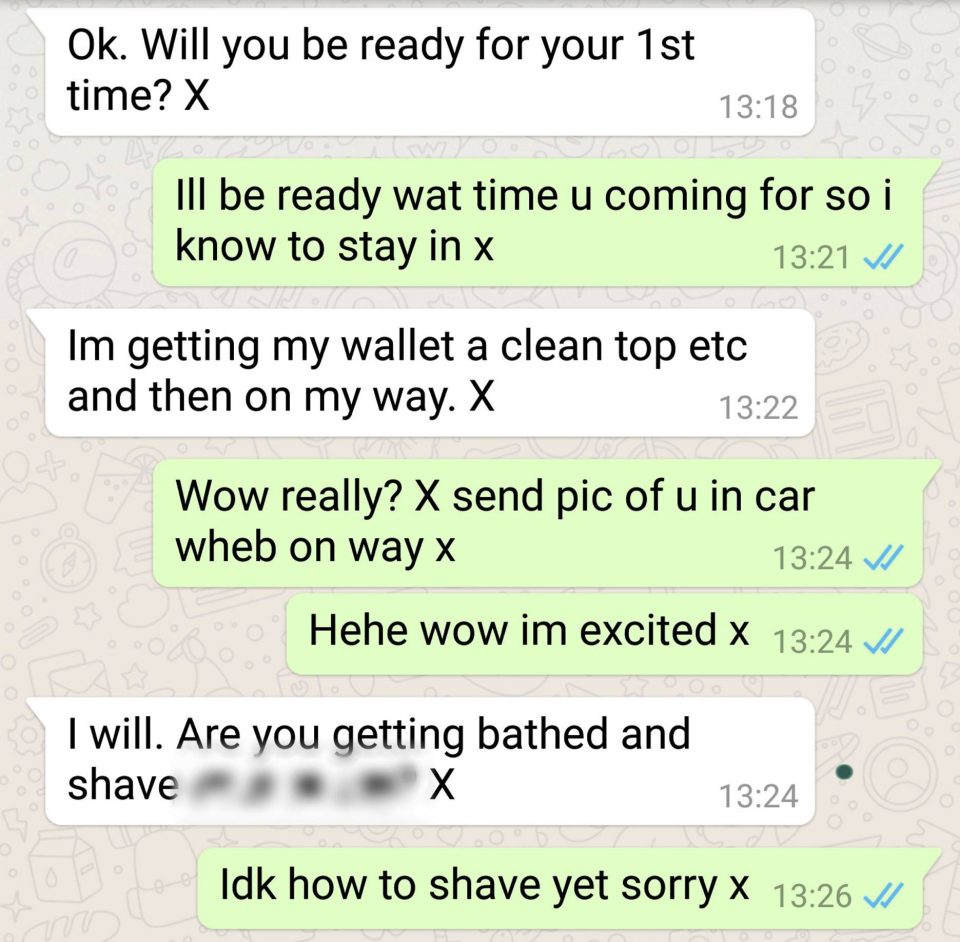 You arranged to meet her in Newcastle, you drove to Newcastle, you told her it would be OK, you would be her first.

When you got here you sent a picture of yourself driving as you approached.

Your vehicle was trapped by members of Dark Justice to stop you from driving away.

You became agitated and tried to damage your own phone, knowing what might be on it.

There is an obvious risk of you committing further offences, as demonstrated by your repeated offending.

You have a very bad record for sexual offending generally. The 13-year-old girl in fact did not exist. We do not know what precisely you would have done.
Apparently he kept muttering that he was sorry and needed help during the hearing. Let's hope he gets it although I'm pretty sure that jail probably isn't the place to go for it – he's probably more likely to get sexually abused himself in there. All joking aside, if Hewitt is serious about reforming and changing his ways then I hope he gets the help he needs.
For more Dark Justice, check out our interview with them. Interesting stuff.