I'm not sure if any of you saw, but today's front cover of The Sun with regards to the general election was completely and utterly outrageous:
Images VIA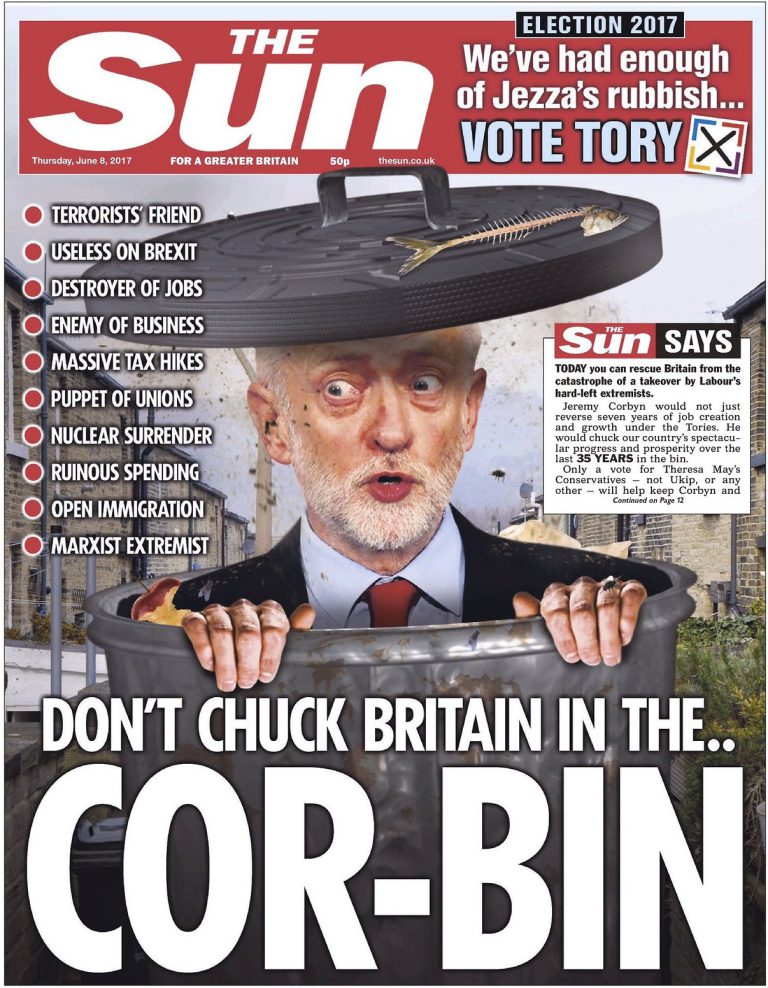 This clear and obvious propaganda has hit a nerve of the left wing voters across the country, and many people have decided to take matters into their own hands by bulk buying and either binning or burning copies of The Sun, the Daily Mail and the Daily Express.
UK residents including writer John Niven, author of Kill Your Friends, posted videos or photos early this morning showing stacks of the newspapers on fire or in bins:
https://twitter.com/thetesterfamily/status/872765100712763392?ref_src=twsrc%5Etfw&ref_url=http%3A%2F%2Fwww.independent.co.uk%2FNews%2Fuk%2Fhome-news%2Fuk-election-2017-the-sun-daily-mail-express-newspapers-fire-burned-binned-jeremy-corbyn-protest-a7778776.html
Right wingers have argued back that it's a dumb move because the papers themselves will make money from the sales, but so long as the message is being stopped, I guess that's all that matters today. No matter what your political outlook is, there's no denying that The Sun in particular took their front page a step too far. Maybe they'll end up having to apologise to Corbyn like they did with this issue.