It's fair to say that anyone who has ever been out drinking to nightclubs has had at least a couple of occasions where they don't really remember what went on the morning after, but that won't be a problem any more if you're hitting up Atik in Colchester as they're now offering GoPro hire so that you can record the entirety of your pissed up night out.
Featured Image VIA 
Here's the Facebook posting for the new offer: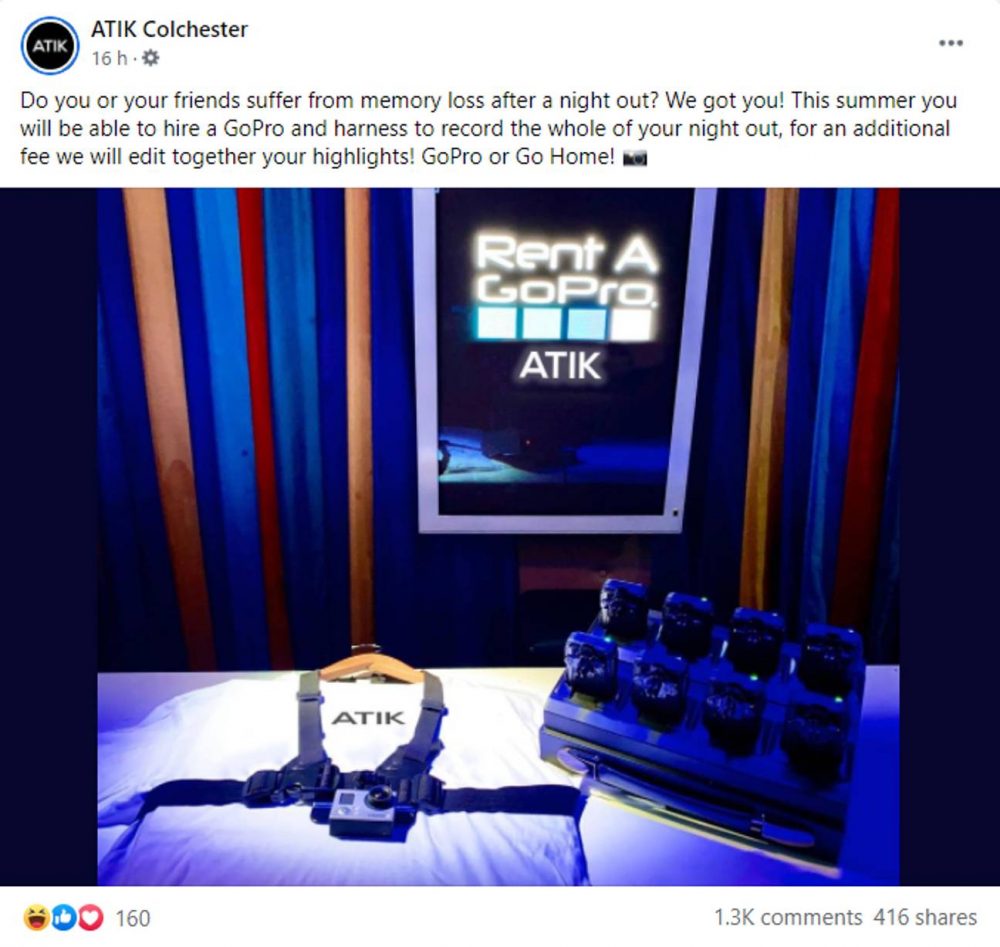 Yeah, I'm not sure about the cost on this but I don't think that I would want to do this whatever the price. Firstly it's gonna be annoying having a Go Pro – presumably with a light on it – attached to your head for the entire night and you're gonna look like a bit of a tit and secondly everyone talks complete and utter rubbish when they're wasted in a club so I doubt that it's gonna be that enjoyable to watch back the footage. I guess you'll know exactly what happened, but when you've basically been a leechy idiot all night then that isn't necessarily a great thing.
I am slightly interested in the idea of a 'highlight reel' from the night though, mainly because I'm thinking of the poor bastard who has to weed through all that footage and then edit it all together. That could either be the best job in the world or the absolute worst.
For more of the same, check out this squirrel having sex with a guy's GoPro for some reason. Strange.