There's no denying that a Yorkshire Pudding is the best part of a roast dinner or Christmas dinner or probably whatever dinner you add it to and it seems like they're so popular that now there's going to be a whole festival dedicated to them next year.
Featured Image VIA
The shindig will go down at Kirkgate Market in Leeds on February 1st, where attendees will be invited to sample and buy all sorts of different varieties of the batter based little puddings. It's free entry and will be running from the hours of 10am – 4pm.
One of the vendors who will be attending and people are really excited about is Kang's Punjabi Boxwho will be lathering their Yorkshire Puddings with traditional Indian based spices and maybe even whacking some curry in the middle for your pleasure. There are also more traditional options like the Nan's Van & Kitchen which will be dishing out your usual Yorkshire Puddings, only super sized and fluffier than ever.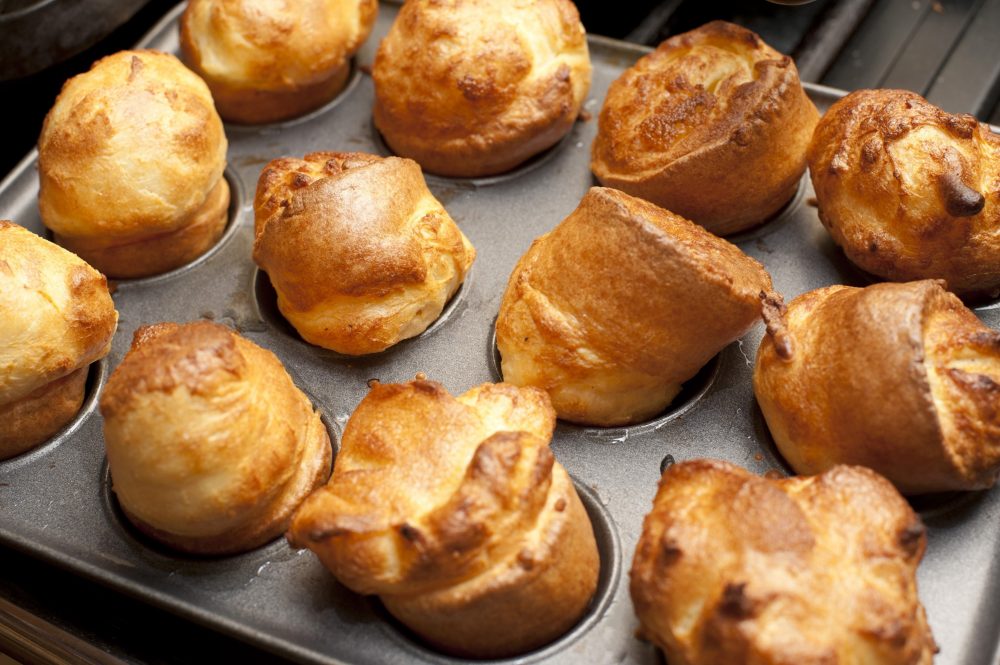 Personally, I'm not really into all these festivals celebrating one different kind of food because there's only so much you can really eat of it isn't there? Like if I went to this Yorkshire Pudding festival I could only really eat maybe five or six of them before I was full, and then I'm just hanging around all day there talking to other people about Yorkshire Puddings or whatever?
Sounds a bit dumb really doesn't it, but things like this seem to be increasingly popular so maybe it's just me who isn't getting it. Oh well – I suppose this one is free at least so might be worth going down to check out.
For more Yorkshire Puddings, check out this breakfast served inside a Yorkshire Pudding. Yummy.