From an interview he gave to Yahoo this week promoting Fast & Furious 7:
While reminiscing about his late co-star Paul Walker, who passed away tragically in a car crash in 2013, the singer-actor pointed to the moment the pair first truly clicked, while shooting 2003's 2 Fast 2 Furious: "Well, the first moment me and him really broke the ice is when we found out we were sleeping with the same girl in Miami," Tyrese said matter-of-factly in our interview, which you can watch above.

Gibson went on to explain the confusion the two encountered while driving around the city as each described the woman they were hooking up with in a moment that sounds straight out of an R. Kelly video. "He was casual about it," the 36-year-old former model said. "He was just like, 'Yeah I was just with her last night. I said, 'I was with her last night!'"

And that's how friendships get forged in Hollywood. "It was a bromance forever after that," he said of Walker, who never married but had a daughter with his ex, Rebecca Soteros. "Because we had the same taste in women." (Gibson rehashed the story on The View on Thursday, and added that the woman was an extra on the set named Cindy.)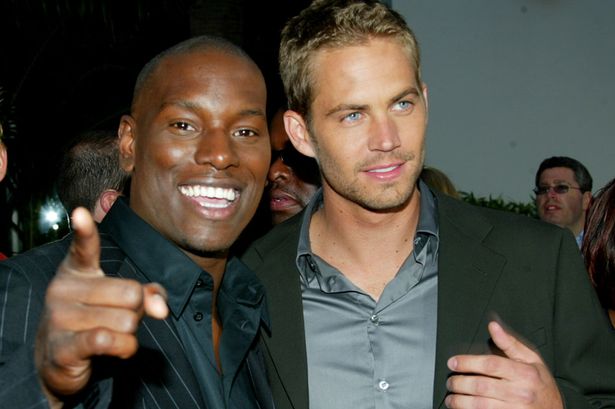 Image VIA
That's beautiful, isn't it? Not sure if it would quite work in a non-celebrity friendship situation, but both these guys could have their pick of pretty much any woman in the world so it's no biggie to them. Some dudes grow up on the same street together, some dudes go to uni together, others hook up with the same girl on the same night while filming Fast & Furious and become best bros for life (well, until one of them dies).
P.S. What an absolute player this Cindy girl is. Banging both Tyrese Gibson and Paul Walker on the same night and leaving them both completely clueless about it. Boss moves.