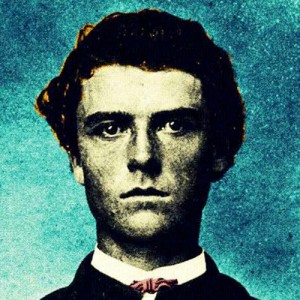 (Click the song titles to listen)
01 GOBLIN
There is no need to introduce this man at all. You should know his name, his crew, his height, his favourite food and, especially, the name of his enormously awaited sophomore album. He expects you to, because the first entry in his Goblin journal is detailed with a furiously direct account of the hurricane of Odd Future references that has consumed Twitter and every second webpage on the internet in the past few months. It's as if Tyler is narrating his own career in a third-person perspective. At the forefront of an eerily hellish beat, he calls out his critics, attacks the nay-sayers and compiles all his angry tweets (they're more like ticks really – he just says what he wants, when he wants) against 'White America' into the 6:49 he has assigned himself: "N****s getting offended/They don't wanna fvck 'cos I do not fvck with religion/Well see that's my decision you fuckers don't have to listen/Here, put this middle finger in your ear."
02 YONKERS
The very song that ignited the explosion of popularity of Tyler, The Creator, revolutionising the OFWGKTA brand from skate-rat crew into a modern day Wu-Tang following. You will have read a hundred and one (make that a thousand and one) reviews, posts and tweets of shameless dick-riding over "Yonkers", so I won't replicate. All I'll say is… this joint sounds so much better in album arrangement.
03 RADICALS
"Random disclaimer" comically announces Tyler and fellow Odd Future-emcee, Hodgy Beats, in an act of tomfoolery for the umpteenth time. Tyler continues alone, with a sharp shift in attitude: "Hey. Don't do anything that I say in this song. Okay? It's fvcking fiction. If anything happens, don't fvcking blame me… White America. Fvck Bill O'Reilly. Four, three, two, one…" The sound of crashing thuds and bangs will now invade your personal space, creating an authentic perception that an empty warehouse was used as the recording studio. The cursing commences, in a worrying trance: "Kill People, Burn Shit, Fvck School, Kill People, Burn Shit, Fvck School…" The violence, rage and passionate fury that underlies everything Tyler says, raps and types is unleashed on this one track. Imagine Rage's "Township Rebellion", only with less guitar riffs and more F words.
04 SHE feat. FRANK OCEAN
In classic Tyler, The Creator fashion, the whole foundation of tempo, pace and attitude is swiftly diminished and transformed in the space of a skip button. "She", as the title explicitly suggests, is a song for the Odd Future honeys. Not in your usual manner, though (yeah, you saw this coming.) Frank Ocean's sexy, make-them-lose-their-bra chorus is complemented by flashes of Tyler's soft side, as he rhymes: "I'll be the happiest if you decide to kick it tonight/And we can chill and I can act like I don't wanna fvck/Tell me all your problems like I really give one/No, but I give two for us because you're the one that I want." A frank and personal tribute to the girl(s) in Tyler's life, but maybe not as clean as they'd like. He has a tendency to blurt out "cunt" quite regularly throughout the song.
05 TRANSYLVANIA
Accompanied by a sinister beat that would be safe to assume is inspired by Dracula and the character's chilling air, Tyler's crude and obscene verses are articulated in a deeper-than-normal tone. Listen to this song at night, in a dark room, alone and expect fearful sensations. Raised hairs an' all.
06 NIGHTMARE
The Neptunes' influence on The Creator is fully evident on this track. A beat that would feel more than at home on …Clones, we're exposed to an influx of spacey synths and entrancing piano keys, rounding out the assembly of this futuristic instrumental. Cruising at a slower speed, Tyler explores the personal and emotional issues he faces, eventually concluding with a familiar answer: "fvck this."