Danny Clayton is a TV host for Channel V in Australia, and Kolohe Andino is the pro surfer that's being interviewed on the screen behind him. During the interview, things got awkward when Clayton called out Andino for texting his girlfriend, model Zoe Cross:
I have some tips for Kolohe too actually. Stay the f*ck away from my girlfriend. I've seen the texts you've been sending her and they're making her feel uncomfortable. But thanks Carissa.
https://www.youtube.com/watch?v=6x-OX_pQvNI
How did Zoe respond?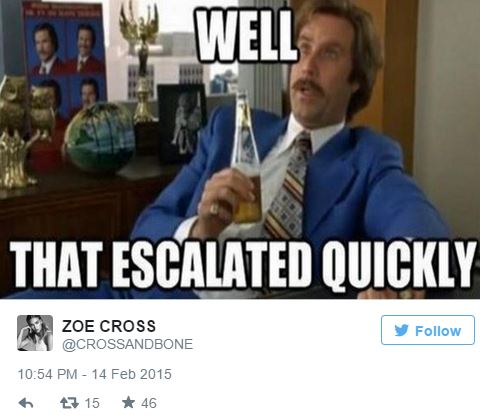 Well, suppose on one hand it's fair enough to call someone out on texting your girlfriend but on the other it's such a bad look doing it on live TV like that. Basically telling the world that this guy is dominating your brain and causing drama in your relationship.
Not to infuriate Danny any further or anything, but you can check out photos of Zoe on the slider if you're interested.
(Use your arrow keys/slide on mobile to view the images.)