A man, who was formally a woman, has given birth to a healthy baby boy.
Images VIA 
Trystan Reese, a transgender man living in Oregon gave birth to his son Leo Murray Chaplow earlier last month after publicising his pregnancy online.
Reese and his partner Biff Chaplow already have two adopted kids, but they decided to expand their family by having their first biological child together.
https://twitter.com/quotemeagain/status/892778756603092992?ref_src=twsrc%5Etfw&ref_url=http%3A%2F%2Fwww.standard.co.uk%2Fnews%2Fworld%2Ftransgender-man-in-oregon-gives-birth-to-healthy-baby-boy-a3602801.html
During his pregnancy, Reese spoke out about transgender pregnancy in order to demystify it by explaining his experience.
People get the idea that this was some experiment that we embarked on.

This is tested ground. This is something that has been done in a very safe and healthy way.
Although Reese has been taking testosterone since beginning hormone therapy at the age of 20, doctors told him that his ovaries and womb were still healthy and he could have a normal pregnancy. And that he did and the result is his beautiful baby boy: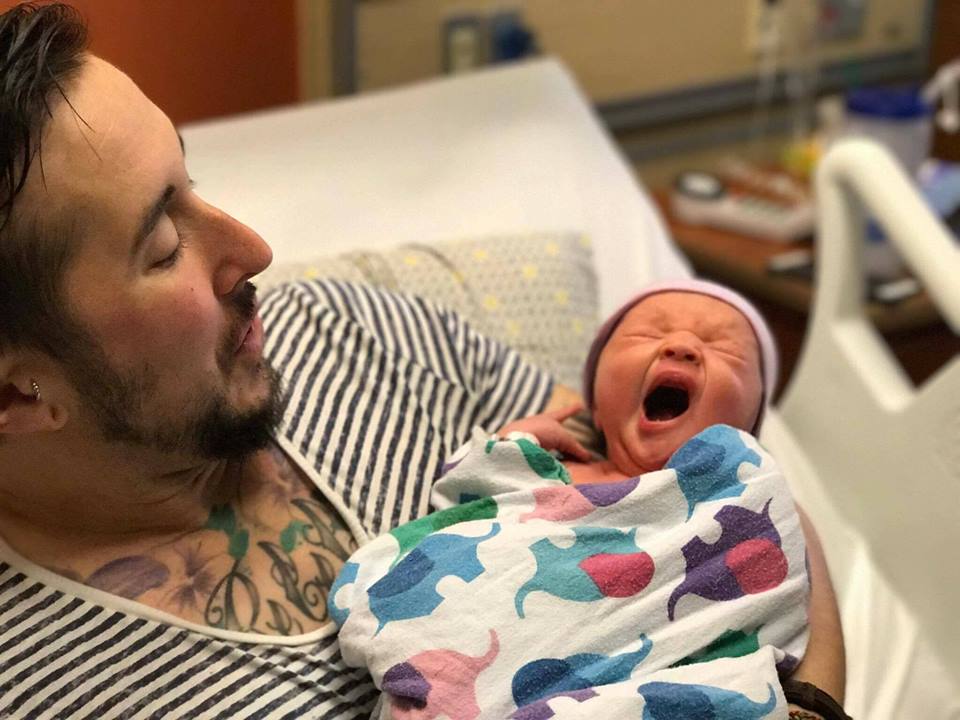 Well, congratulations to Reece, Chaplow and their kids – it looks like their family just got a lovely new addition.
To read about the woman who managed to get pregnant twice in ten days, click HERE.