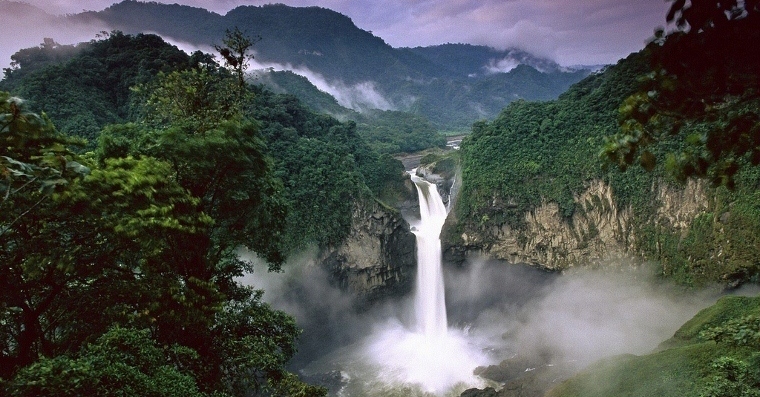 Google Maps is awesome. You know what I'm talking about. You must have spent days looking for some images of people shagging outdoors/being amazed that you can see your gran walking to her car/trawling through forests to see if there's any weird ritual going on, right? You haven't? Well, you've missed out dude. Big time.
What makes Google Maps even more awesome is the Street View it's added. What makes Street View so good is that you can explore places all over the world with a 360-degree vista. In effect, you can pretend you're in New York while you're actually in a caravan in Coventry; walk the streets of Paris while you're in your bath in Cardiff; explore the streets of Madrid while you're in a B & B in Sheffield and so forth.
One of the places that wasn't on Street View, though, was the Amazon. Not the Internet site, you dick. The place. The rainforest and all that. Google realised this and sent a team of its researchers/explorers/cameramen/whatever there to get the job done last summer. Now, the project's gone live and you can explore the Amazon to your heart's content. So, the £ you've saved for that flight and that mosquito repellent can be spent on some beer instead. What's not to like about that, apart from missing out on a pretty good tan?
This is what Google have to say about it:
Take a virtual boat ride down the main section of the Rio Negro, and float up into the smaller tributaries where the forest is flooded. Stroll along the paths of Tumbira, the largest community in the Reserve, or visit some of the other communities who invited us to share their lives and cultures. Enjoy a hike along an Amazon forest trail and see where Brazil nuts are harvested. You can even see a forest critter if you look hard enough!
Click on this to start exploring the Amazon.
Or, just watch this video.
[yframe url='http://www.youtube.com/watch?v=3Q8nIHDxfp0′]